Amanda Fox, CNP, Joins Dulan & Moore Dulan Family Wellness Center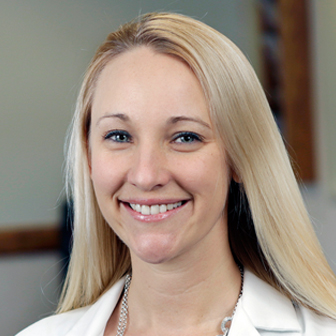 Lebanon, Ohio (March 10, 2014) – Amanda Fox, CNP, has joined Dulan & Moore Dulan Family Wellness Center in Lebanon. Ms. Fox attended Indiana Wesleyan University where she studied to become a family practice nurse practitioner. She has worked as a nursing instructor for seven years as part of Fortis College's associate's degree program and has worked as a nurse at Atrium Medical Center for 14 years. Many have had the pleasure of meeting her in Kroger's Little Clinic in Lebanon. Ms. Fox grew up in Monroe and currently lives with her husband and three children in Lebanon.
Nurse practitioner Fox will join Michael Dulan, MD, and Rosalind Moore Dulan, MD, in their mission to provide compassionate and comprehensive care for patients of all ages. Nurse practitioners are clinical medical professionals who provide care in collaboration with a physician. They can examine patients, order tests, make diagnoses, prescribe medications and provide education and treatment plans. New patients are welcome and most insurances are accepted. The practice, located at 1000 Columbus Avenue, provides comprehensive healthcare for the entire family to the Lebanon and surrounding communities. To schedule an appointment, call (513) 932-7951.