News
Premier Health brings you the latest information about our health system, member hospitals, health centers, and organizations. For more information, please refer to our media contacts and resources.
Notice of Information Privacy Incident
Premier Health is providing notice of a recent information privacy incident that might have affected a limited number of Premier Health patients. For more information: view website notice.
Anoopa Hodges, MD, Joins Belmont Physicians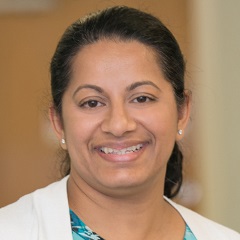 DAYTON, Ohio (December 2, 2019) – Anoopa Hodges, MD, is joining Belmont Physicians, a Premier Physician Network practice. Belmont Physicians also includes Gary Conley, MD, Sally McIntyre, MD, and Terez Metry, MD. Belmont Physicians is a part of Premier Physician Network, and is located at 2451 Wayne Ave in Dayton. The practice is accepting new patients. Appointments can be scheduled online at PremierHealth.com/MakeAnAppointment or by calling (937) 208-7377(937) 208-7377.