News
Premier Health brings you the latest information about our health system, member hospitals, health centers, and organizations. For more information, please refer to our media contacts and resources.
Notice of Information Privacy Incident
Premier Health is providing notice of a recent information privacy incident that might have affected a limited number of Premier Health patients. For more information: view website notice.
Zachary Townsend, DO, joins Beavercreek Family Medicine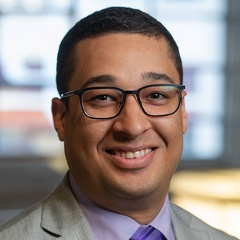 DAYTON, Ohio (November 11, 2019) – Zachary Townsend, DO, is joining Beavercreek Family Medicine, a Premier Physician Network practice. Dr. Townsend received his medical degree from Ohio University Heritage College of Osteopathic Medicine, and completed a family residency program at Firelands Regional Medical Center. Dr. Townsend joins Meghan Brewster, MD, Warren Ljungren, MD, Ronald Pohlman, MD, Isaac Cade, CNP, Kathleen Fischer, PA-C, Lindsey Hammett, PA-C, and Kelli Huesman, PA-C.
Beavercreek Family Medicine is located at 111 Harbert Dr., in Beavercreek. The practice is accepting new patients. Appointments can be scheduled online at PremierHealth.com/MakeAnAppointment or by calling (937) 208-7575(937) 208-7575.