News
Premier Health brings you the latest information about our health system, member hospitals, health centers, and organizations. For more information, please refer to our media contacts and resources.
Julio Soto, MD, joins Upper Valley Family Medicine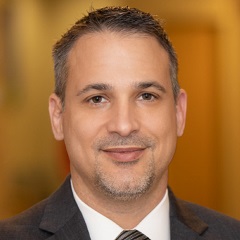 DAYTON, Ohio (March 18, 2019) – Julio Soto, MD, is joining Upper Valley Family Medicine. Dr. Soto received his medical degree from Ross University School of Medicine. Dr. Soto has been serving the northern Dayton community for the last eight years.
Upper Valley Family Medicine has locations in Piqua and Troy and includes Leah Gale, APRN, Irina Gendler, MD, Roger Goodenough, MD, Michele Josefovsky, APRN, Kathryn Lorenz, MD, J. Christopher Peters, MD, Leelmohan Ravikumar, MD, Jon Silk, MD and C. Joey Uhl, APRN. Dr. Soto will see patients at their Troy location, which is located at 31 Stanfield Road, Suite 306 in Troy. The practice is accepting new patients and can be reached by calling (937) 440-7655.