News
Premier Health brings you the latest information about our health system, member hospitals, health centers, and organizations. For more information, please refer to our media contacts and resources.
Sameep P. Kadakia, MD, is Joining Premier ENT Associates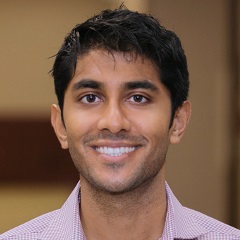 MIDDLETOWN, Ohio (September 24, 2018)
- Sameep P. Kadakia, MD, is joining Premier ENT Associates. Dr. Kadakia received his medical degree from Drexel University College of Medicine. He did a residency in otolaryngology-head and neck surgery at New York Eye and Ear Infirmary of Mount Sinai. He also completed a fellowship in facial plastic and reconstructive surgery in Fort Worth, Texas.
Premier ENT Associates is located at 4222 Grand Ave., in Middletown and 31 Stanfield Rd., Suite 304, in Troy. Dr. Kadakia is accepting new patients and can be reached by calling (513) 420-4678(513) 420-4678.