News
Premier Health brings you the latest information about our health system, member hospitals, health centers, and organizations. For more information, please refer to our media contacts and resources.
Notice of Information Privacy Incident
Premier Health is providing notice of a recent information privacy incident that might have affected a limited number of Premier Health patients. For more information: view website notice.
Adam K. Hiett, MD, is joining Perinatal Partners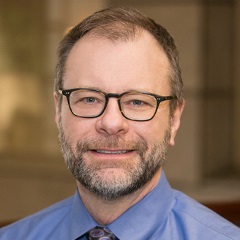 DAYTON, Ohio (February 19, 2018) – Adam K. Hiett, MD, is joining Perinatal Partners, a practice of Premier Physician Network. Dr. Hiett is a maternal-fetal medicine specialist who received his medical degree from University of Kentucky College of Medicine. He did a residency at Albert B. Chandler Medical Center Department of Obstetrics and Gynecology. Dr. Hiett is board certified in maternal-fetal medicine and obstetrics and gynecology.
Perinatal Partners is located at 2350 Miami Valley Dr., Suite 410, in Centerville. The office is accepting new patients and can be reached by calling 937-208-2516.