News
Premier Health brings you the latest information about our health system, member hospitals, health centers, and organizations. For more information, please refer to our media contacts and resources.
Notice of Information Privacy Incident
Premier Health is providing notice of a recent information privacy incident that might have affected a limited number of Premier Health patients. For more information: view website notice.
Mouhamad Hasan Abdallah, MD, joins Middletown Cardiology Associates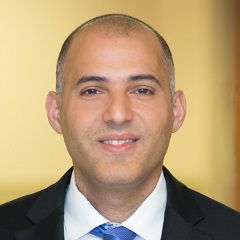 MIDDLETOWN, Ohio (July 31, 2017) – Mouhamad Hasan Abdallah, MD, is joining Middletown Cardiology Associates. Dr. Abdallah specializes in interventional cardiology, as well as echocardiology and nuclear imaging. He received his medical degree from American University of Beirut, Lebanon. He completed an internal medicine residency and did a fellowship in cardiology at the University of Cincinnati.
Middletown Cardiology Associates is a part of Premier Physician Network and is located at 103 McKnight Dr., Suite A in Middletown. The practice is accepting new patients and can be contacted by calling (513) 217-6400(513) 217-6400.