Fidelity Health Care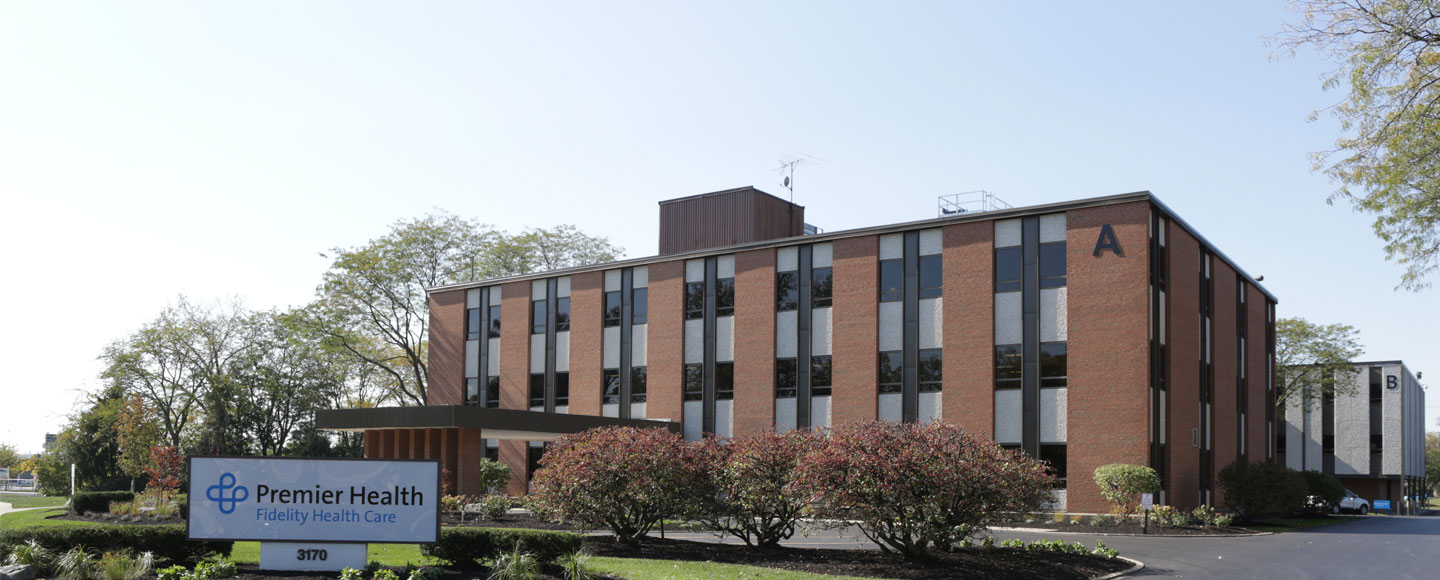 The services provided by Fidelity Health Care and Premier Community Health are available in your home, your workplace, and the community. Fidelity's expert nurses, therapists, and home health aides provide everything from therapy to disease management, from personal care to meal preparation, from transportation to companionship. Our goal is to provide the individualized care you need to remain independent and improve your quality of life.

A healthy workforce is the goal of programs provided at the workplace by Premier Community Health. These innovative programs aim to create a more productive workforce; reduced health care costs often are a result. In addition, our community-focused services include a wide range of screenings, testing, training, and education. You'll find us at events, fairs, schools, businesses, and community meetings. As our community grows, so does Premier Health's promise to educate and raise awareness.
Fidelity Health Care and Premier Community Health
3170 Kettering Blvd.
Dayton, OH 45439
(937) 208-6400(937) 208-6400
Learn more about:
To find out how our experienced and compassionate team at Fidelity Health Care can customize a home care, community health service or workplace wellness program for you or an employer, simply fill out our confidential online form.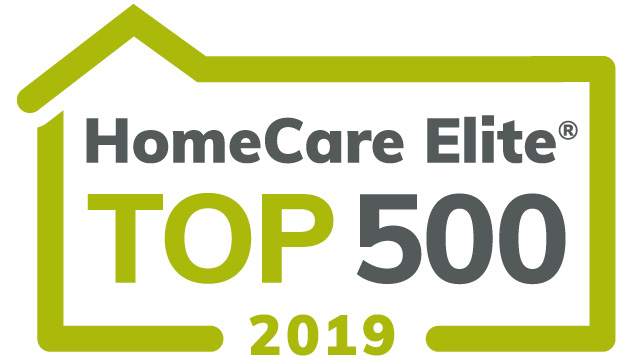 HomeCare Elite Top 500
Fidelity Health Care has been recognized as a top-performing agency 12 years in a row.
Learn More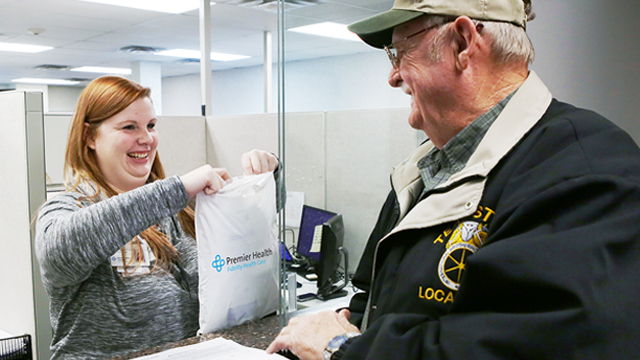 The Things You Need
We carry the products and supplies you need for your home care and comfort.
Learn more
Fidelity Health Care Named to Top 500 of the 2019 HomeCare Elite
DAYTON, Ohio (November 8, 2019) – Premier Health's Fidelity Health Care has been named to the Top 500 of the 2019 HomeCare Elite, marking the 12th consecutive year that it has been recognized on the list of top-performing home health agencies in the United States.
To be considered, an agency must be Medicare-certified and have data for at least three outcomes in Home Health Compare. Out of 8,818 agencies considered, only 2,207 are recognized on the 2019 HomeCare Elite winners list, and fewer than 6 percent make the Top 500.
Fidelity Health Care's mission is to offer individualized care to patients in the privacy and comfort of their own homes in Southwest Ohio. This care is provided by expert nurses, therapists, and home health aides. Fidelity Health Care offers everything from therapy to disease management, personal care, meal preparation, transportation, and companionship.
"Every day the staff have a purpose, a commitment to caring," said Fidelity Health Care Vice President and Chief Nursing Officer Mary Walters, MSN, RN, CRNU, NEA-BC. "This award validates their dedication to quality care. I could not be more proud."
HomeCare Elite agencies are determined by an analysis of performance measures in quality outcomes, implementation of best practices, patient experience (HHCAHPS), quality improvement and consistency, and financial health. The ranking is sponsored by DecisionHealth and developed by ABILITY Network, an information technology company helping providers and payers simplify the administrative and clinical complexities of health care.
"We're pleased to recognize Fidelity Health Care for exemplifying best practice in patient care," said Christine Lang, senior director for ABILITY Network. "Fidelity Health Care's home health professionals have demonstrated exceptional commitment to care quality and the patient experience."