Print this recipe
Crispy Chickpeas
Servings:

6

Calories:

147

kcal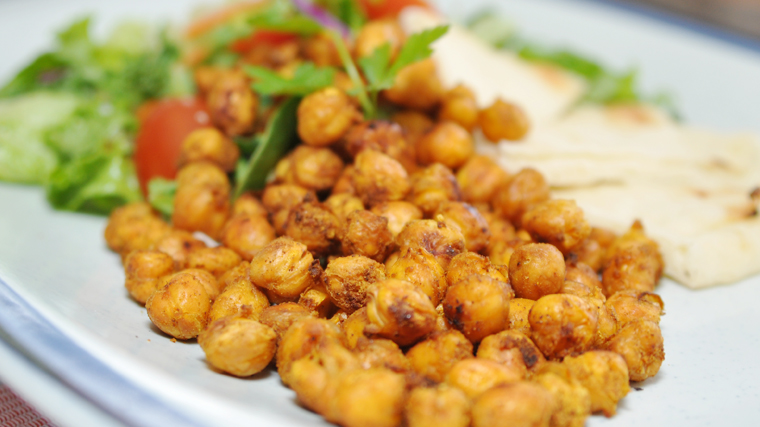 This tasty, nutritious snack does double duty on salads and in rice and pasta dishes. Try the recipe now!
Ingredients
1 15-oz. can chickpeas (garbanzo beans), drained, rinsed, and moisture removed

1 tablespoon olive oil

1/2 tablespoon ground cumin

1/2 teaspoon ground turmeric

1 teaspoon chili powder

1 teaspoon garlic powder

1/4 teaspoon cayenne pepper

1/4 teaspoon coarse sea salt
Instructions
Preheat oven to 400 degrees F.

Spray a baking sheet with nonstick cooking spray or line baking sheet with foil.

Drain and rinse garbanzo beans; dry lightly with paper towel.

Add beans to bowl along with rest of ingredients and toss until beans are evenly coated.

Add bean and spice mixture to baking sheet and bake for 30 to 35 minutes, tossing every 15 minutes.
Can be enjoyed alone as a snack or on top of salad, rice, or pasta dish Leslie Deaton, RDN, LD