Heart Attack Warning Signs
85% of heart damage takes place within the first two hours of a heart attack. Knowing the symptoms and calling 911 immediately is of vital importance, but do you know how to distinguish the heart attack symptoms men experience versus the symptoms women experience?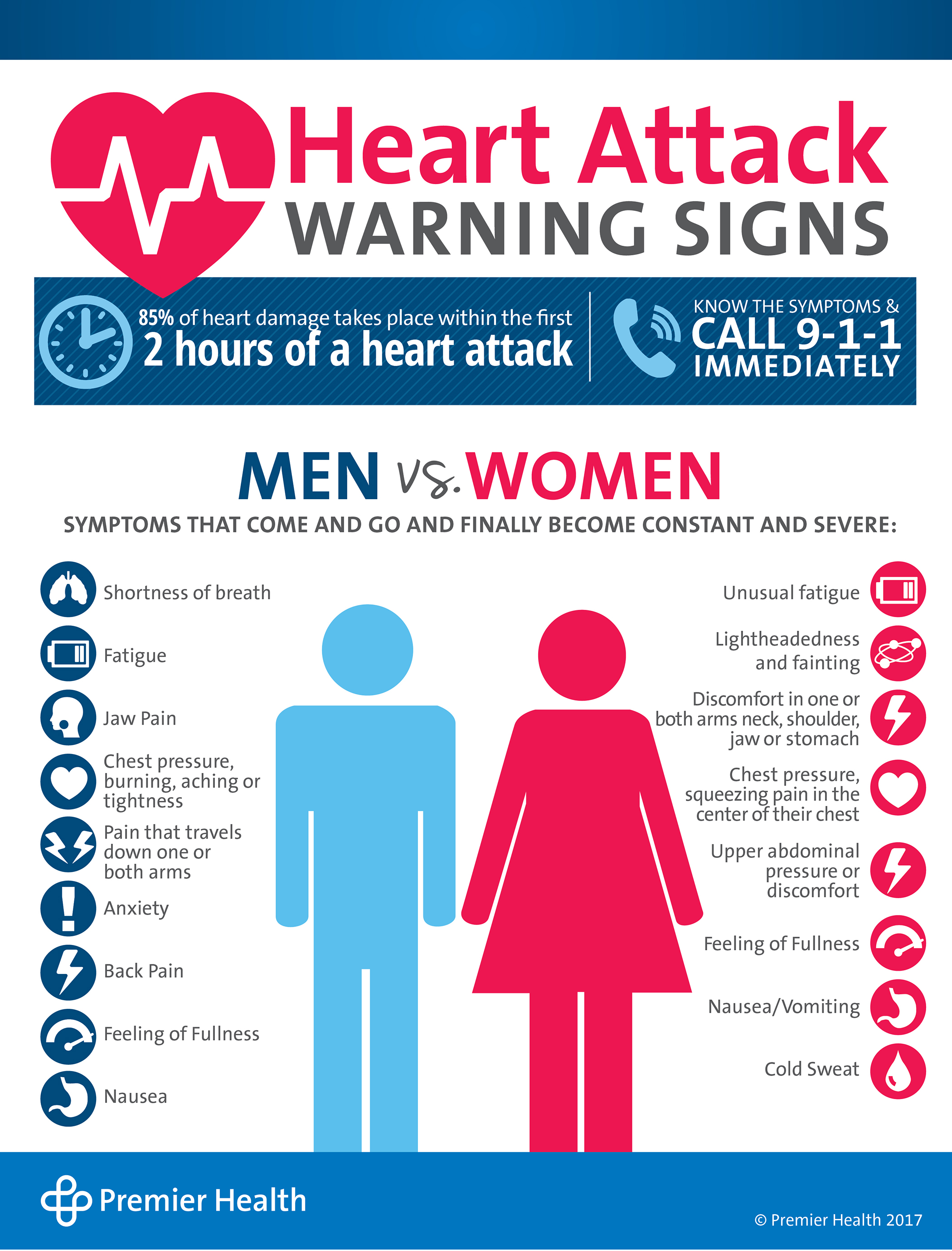 View as a PDF.
Schedule an appointment
If you are experiencing any of these symptoms, call 911. To schedule an appointment with a cardiologist, call (866) 608-FIND(866) 608-FIND or complete the form below to receive a call from our scheduling department to make an appointment.