Which Eye Care Specialist Is Right For You?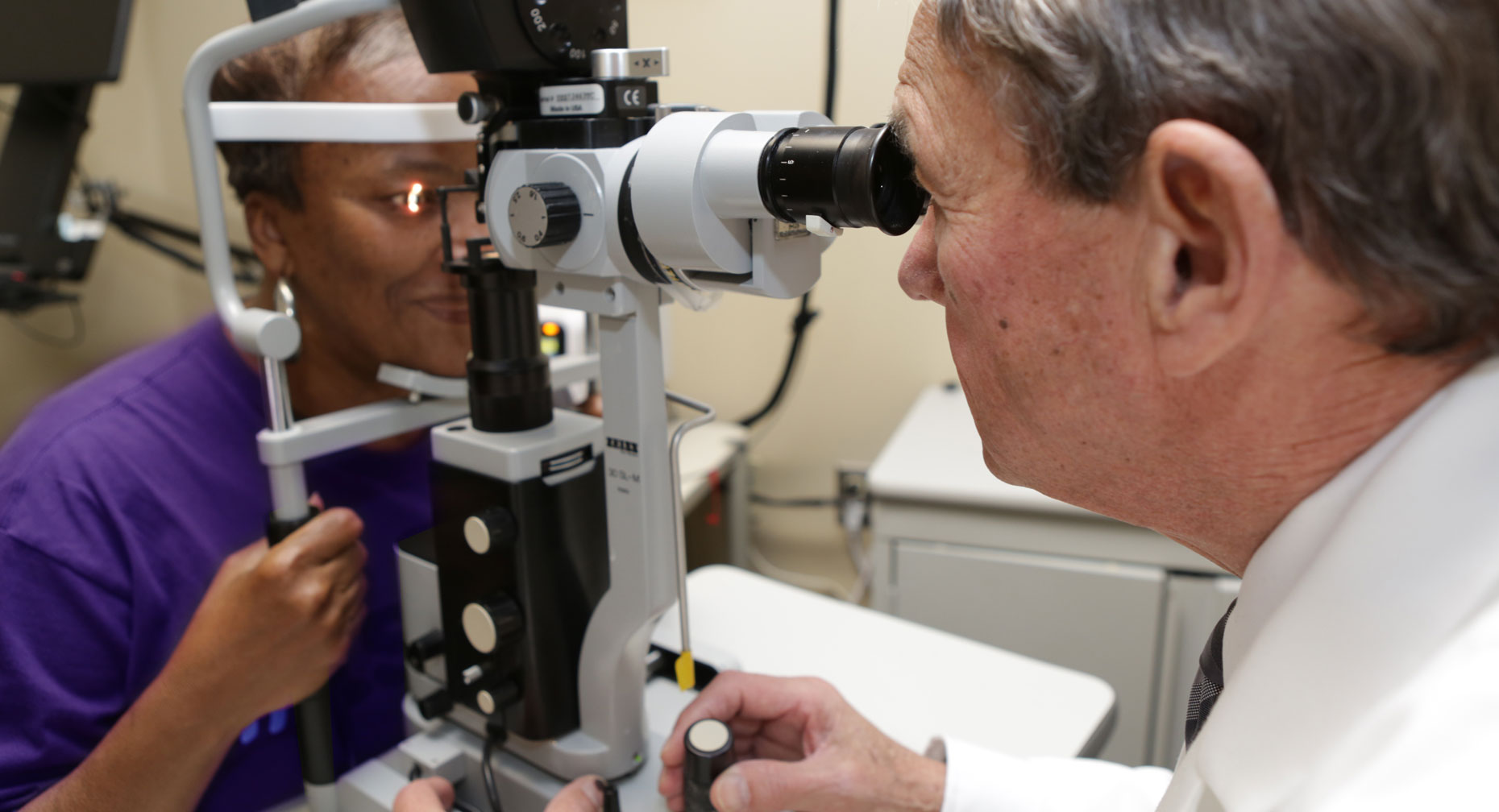 Find Your Perfect Match
Answer a few questions and we'll provide you with a list of primary care providers that best fit your needs.
When it's time to pay attention to your vision, how do you know who can help you? There are different types of eye care specialists. All of them are focused on providing the best care for your eyes and vision.
Your vision and eyesight can be affected by your overall health and specific conditions, such as high blood pressure or diabetes.
The provider that's best for you will depend on your needs, age, symptoms and conditions.
Ophthalmologists: Comprehensive Medical Care For Your Eyes
An ophthalmologist is a medical or osteopathic doctor who specializes in the medical and surgical care of the eyes and the prevention of eye disorders. These doctors also provide routine eye care, including prescribing glasses and contact lenses. They also prescribe medicine and treat eye diseases and vision-related conditions.
Ophthalmologists complete four years of medical school, a year-long internship, and at least three years of residency. They receive specialized training in all aspects of eye care, including prevention, diagnosis, and medical and surgical treatment of eye conditions and diseases. Ophthalmologists have the initials MD (Doctor of Medicine) or DO (Doctor of Osteopathy) after their names.
Some ophthalmologists complete additional years of training in a subspecialty such as glaucoma or pediatric ophthalmology. Many ophthalmologists are also involved in scientific research on the causes and cures for eye diseases and vision disorders.
When to see an ophthalmologist: All adults should see an ophthalmologist by age 40 for a complete medical eye exam, says the American Academy of Ophthalmology.
If you have a family member with an eye disease, you're at risk for developing the same condition. Eye diseases that reduce your vision can appear at any time. These conditions are often unnoticeable and are difficult to detect in their early stages.
Your ophthalmologist will recommend follow-up appointments based on the health and condition of your eyes.
The provider that's best for you will depend on your needs, age, symptoms and conditions.
Optometrists: Keeping Your Vision Healthy
Optometrists focus on the health of the eyes and the visual system. Optometrists provide vision care and diagnose eye diseases. They prescribe glasses and contact lenses and treat some eye diseases.
Many states allow optometrists to perform some surgical procedures, such as laser treatment; to administer injections; and to prescribe diagnostic, therapeutic and oral medications.
Optometrists are not medical doctors. These health care professionals must first earn a bachelor's degree. They then can receive a doctor of optometry (OD) degree after completing four years of optometry school. Optometrists also can complete one- or two-year residencies in a subspecialty, such as pediatric or geriatric eye care.
Some optometrists also participate in scientific research related to a range of vision problems.
When to see an optometrist: Most healthy adults and children can receive proper eye care from optometrists. Your eye doctor may refer you to an ophthalmologist or other eye care specialist if you develop vision problems or eye disease.
Low Vision Specialists: Providing Care to Manage Vision Loss
Ophthalmologists and optometrists often specialize in treating people with low vision. This requires extra training in low vision testing, diagnosis and treatment. Low vision specialists can prescribe special low vision devices to help you see better.
When to see a low vision specialist: If you're experiencing vision loss, this type of eye doctor can help you access special services and equipment so that you can make the most of your remaining vision.
Orthoptists: Working With Children to Correct Eye Movements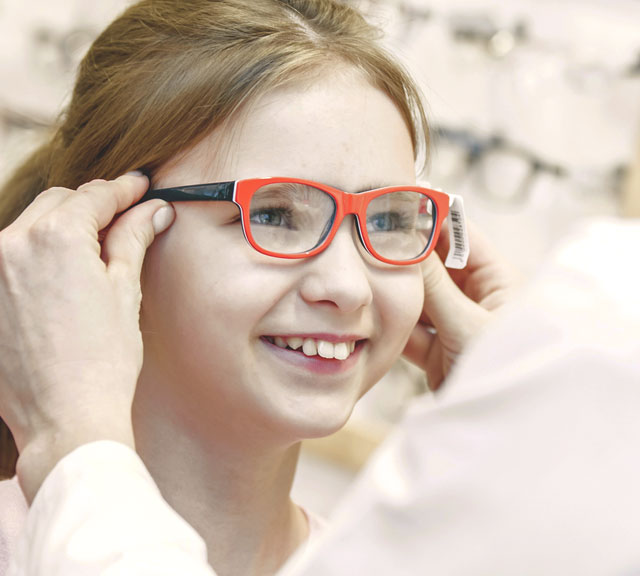 Orthoptists mostly evaluate and treat eye disorders related to binocular vision and eye movement and often work with children. An orthoptist works under the supervision of an ophthalmologist.
To become an orthoptist, you must earn a bachelor's degree and complete a post-graduate two-year orthoptist fellowship.
When to see an orthoptist: If your child has problems with eye movements or using both eyes properly to see, your eye doctor may recommend seeing an orthoptist.
Opticians: Fitting You With the Right Eyewear
Opticians use prescriptions from ophthalmologists and optometrists to design, fit and finish eyeglass lenses and frames, contact lenses and other devices to correct eyesight.
Opticians do not test vision or write prescriptions for visual correction, and they cannot diagnose or treat eye diseases.
Opticians usually receive on-the-job training. This includes technical instruction in measuring eyes or adjusting frames. Many community colleges and technical schools also offer formal education in opticianry. In Ohio, licensed opticians must pass an exam after completing an associate's degree in opticianry or a two-year apprenticeship program.
When to see an optician: If your doctor prescribes glasses, contact lenses or other devices to correct your vision, an optician will help you choose a design and get the right fit.
Highly Skilled Health Professionals
Eye care providers are licensed and most must complete continuing education courses to stay current on the most advanced care and treatments available.
Ophthalmologists:
Are licensed by state regulatory boards to practice medicine and perform surgery
Must complete continuing education requirements
Optometrists:
Are licensed by state regulatory boards. The specific care they can provide varies by state
Must complete continuing education requirements
Opticians:
Are regulated in Ohio by the Ohio Optical Dispensers Board
Licensed opticians must complete four to 12 hours of continuing education each year, based on their specific licensure.
The American Board of Opticianry (ABO) or the National Contact Lens Examiners (NCLE) also nationally certifies some opticians.
If you have questions about the right type of eye doctor for you, ask your primary care doctor to recommend an eye care provider based on your specific concerns and condition.
Find Your Perfect Match
Answer a few questions and we'll provide you with a list of primary care providers that best fit your needs.
Source: American Academy of Ophthalmology; VisionAware.org; Opticians Association of Ohio; Eye Care Specialists