Know Your Headache Type to Get the Right Treatment
Headache — as the term clearly implies — involves pain or discomfort of the head, as well as around the face. But headaches aren't that simple. They vary in location, intensity and frequency.
And they come in three primary types — migraine, tension and cluster — and a few other variations — such as premenstrual and sinus — each with differing treatment strategies. Some headaches occur as the result of an underlying medical condition, while others are the main problem.
Tension headaches, the most common headache type, result from stress, anxiety, depression and muscle tension.
Migraine headaches involve moderate to severe throbbing and pulsating pain, which worsens with movement. They're accompanied by additional symptoms such as nausea and vomiting, lightheadedness, sensitivity to light and other visual effects.
Unlike other types of headaches, migraines occur in phases. Two phases may precede the actual headache:
The premonition phase, hours or days before, presents as a change in mood or behavior
The aura phase, immediately before, may include vision and speech changes, hallucinations, numbness and muscle weakness
The headache resolution phase follows the migraine headache. Some migraine sufferers feel refreshed in this phase. Others feel fatigued, irritable and unfocused.
Tension headaches, the most common headache type, result from stress, anxiety, depression and muscle tension. Symptoms often include slow onset of dull, mild to moderate pain, usually on both sides of the head. In some cases, these headaches feel like a vise is being closed on the head.
Cluster headaches, which often occur in a series, lasting weeks or months, may recur every year or two. Symptoms vary person to person but often include:
Severe pain on one side of the head, usually behind one eye, which may appear red and watery, with a small pupil and droopy, swollen lid
Runny nose or congestion
Swelling of the forehead
How to Diagnose Headaches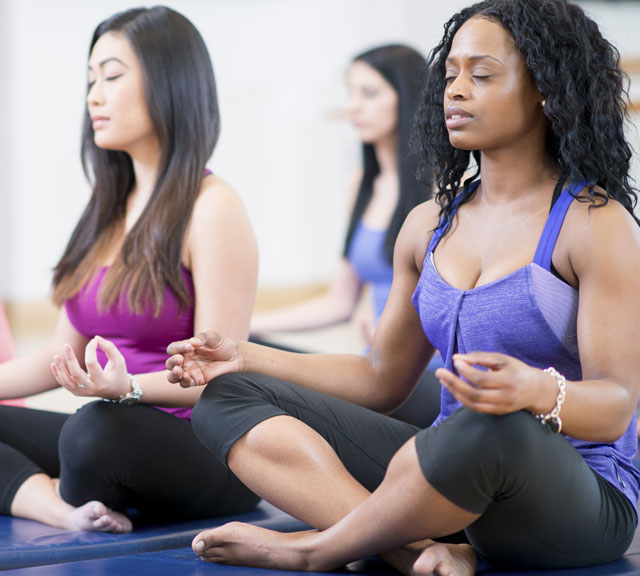 You can help your doctor diagnose and develop a plan of treatment for your headaches by keeping a headache journal. Record details such as:
Time of day headaches occur
Intensity and duration
Activities leading up to headaches
Sensitivity to light, odors or sound
Prescription and over-the-counter medicines taken
Amount of sleep the night before a headache
Stress or emotional events
Known health conditions
Weather that may have contributed
Foods and fluids consumed 24 hours before a headache
Days of menstrual cycle
"This kind of information can help you prevent and treat headaches by identifying patterns and triggers that may contribute," said Mansi Amin, DO, SureCare Medical Center. "In addition, your doctor will have more data to select exams and tests to diagnose your headaches and conditions that may be contributing to them."
Headache Treatments
Based on the patterns, triggers and diagnoses you and your doctor identify, treatments or management of headaches may include:
For tension headaches:
Lifestyle changes such as yoga and exercise to reduce stress
Prescription antidepressants, painkillers or muscle relaxants to control pain
Biofeedback to learn relaxation techniques
Acupuncture to control pain
For migraines:
Avoiding known triggers, such as lack of sleep and certain foods and beverages. Foods such as chocolate and certain cheeses, caffeine withdrawal and alcohol may trigger migraines.
Resting in a quiet, dark environment
Prescription medications to prevent migraines and stop ones that do occur
Vitamins, including B-12 and co-enzyme Q-10, can help prevent less frequent, milder migraines
In the case of premenstrual headaches, hormone therapies can be prescribed to balance the natural drop in estrogen levels, which triggers these headaches.
And some headaches resulting from underlying medical conditions may call for special medical attention.
Source: National Institute of Neurological Disorders and Stroke; Premier Health Specialists; Mansi Amin, DO, SureCare Medical Center