Smoking Can Be a Pain in the Back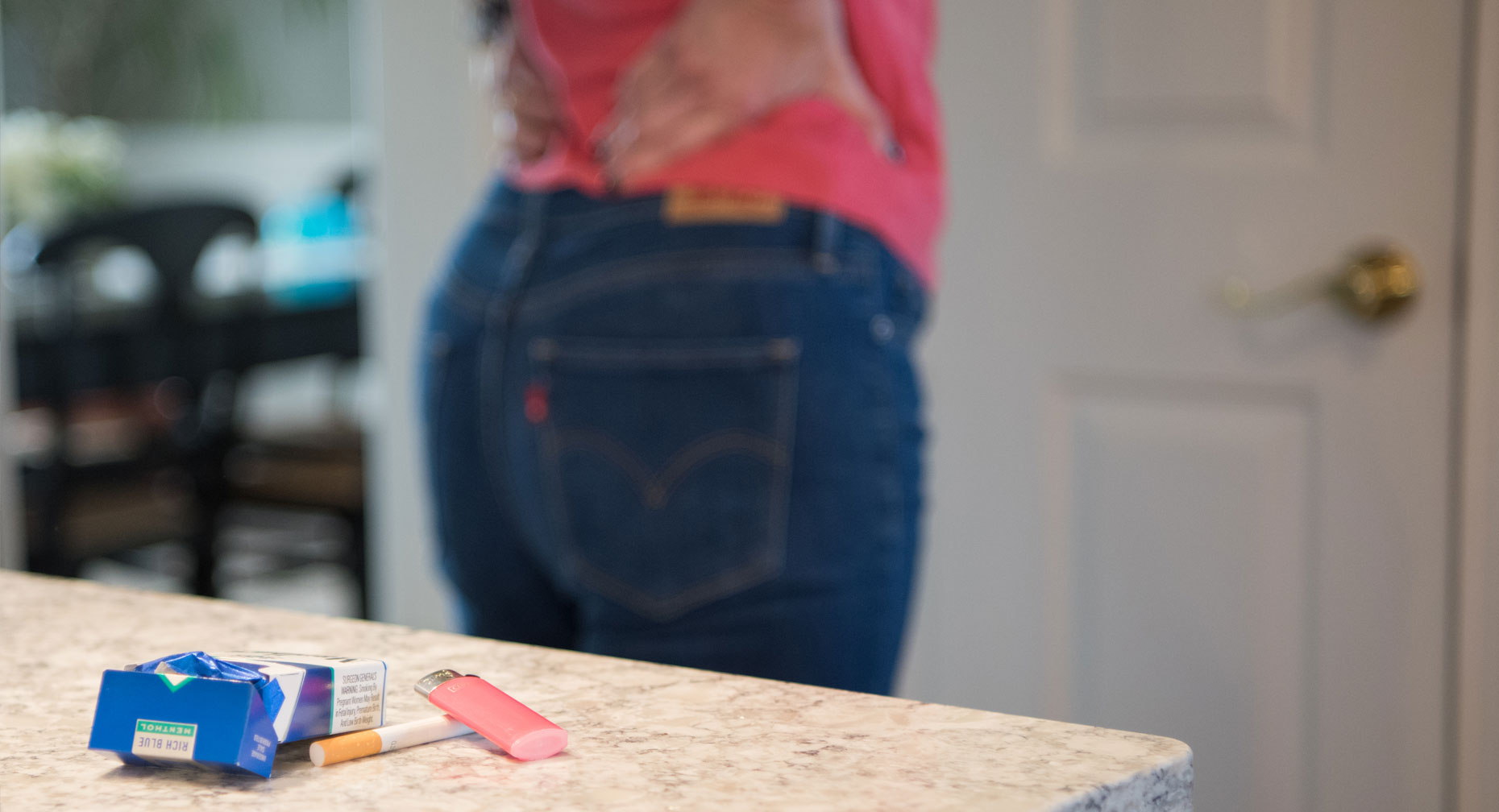 You probably know that quitting smoking lowers your risk of lung cancer.
But did you know that giving up cigarettes also reduces your chances of suffering back pain and other spinal troubles?
The same goes for quitting any nicotine-containing product, like chewing and pipe tobacco, cigars, and nicotine patches and gum, says Chauncy Eakins, MD, of Clinical Neuroscience Institute.
"Studies have found that people who smoke are more likely to have chronic pain, and not just back pain."
The Nicotine-Blood Flow-Pain Connection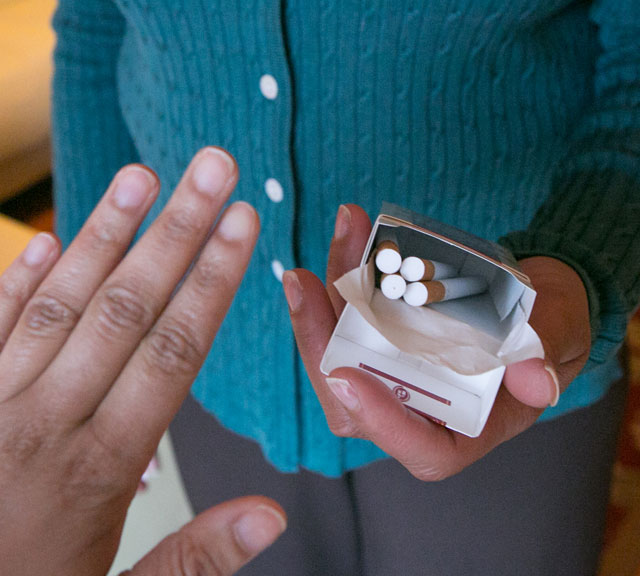 The reason, he explains: Nicotine contributes to atherosclerosis, or narrowing of the arteries. Narrowed arteries restrict blood flow through the body, including to joints and disks of the spine.
"The musculoskeletal system is an organ that requires nutrients, blood flow, oxygen, just like any other organ of the body," he says. Impaired circulation accelerates degeneration of the disks, the soft, shock-absorbing pads between the bones, or vertebrae, of the spine.
When they wear out, the disks rupture, or herniate. That is, the soft gel-like core of the disk breaks through the disk's outer ring. This can put pressure on surrounding nerves, causing pain
"If you smoke, you cause damage to the blood vessels, which speeds up the degeneration of the disks and leads to disk herniation," Dr. Eakins says. "So, stopping smoking will help slow down the process of disk degeneration."
Nicotine Weakens Bones, Slows Healing
Smoking also increases your risk for osteoporosis, a bone-weakening disease that can cause back pain and increase risk of hip and other bone fractures.
Plus, nicotine can slow healing of bone fractures. It's why patients who need fusion surgery of the spine are asked to stop smoking at least a month before surgery.
"In fusion surgery, hardware is implanted in the patient, and the bones have to grow and fuse into the hardware," Dr. Eakins explains. Studies have shown that the failure rate of fusion surgery is twice as great for smokers than nonsmokers due to nicotine's stifling effects on bone growth.
Dr. Eakins adds, "Studies have found that people who smoke are more likely to have chronic pain, and not just back pain. And there are studies that link smoking to chronic back pain."
A Northwestern Medicine study, for instance, found that smokers are three times more likely than nonsmokers to develop chronic back pain. Quitting smoking cuts the risk of developing the condition.
Source: Chauncy Eakins, MD, Clinical Neuroscience Institute; spine-health.com; Northwestern University