Smart Steps to Prevent Falls Outdoors and On the Road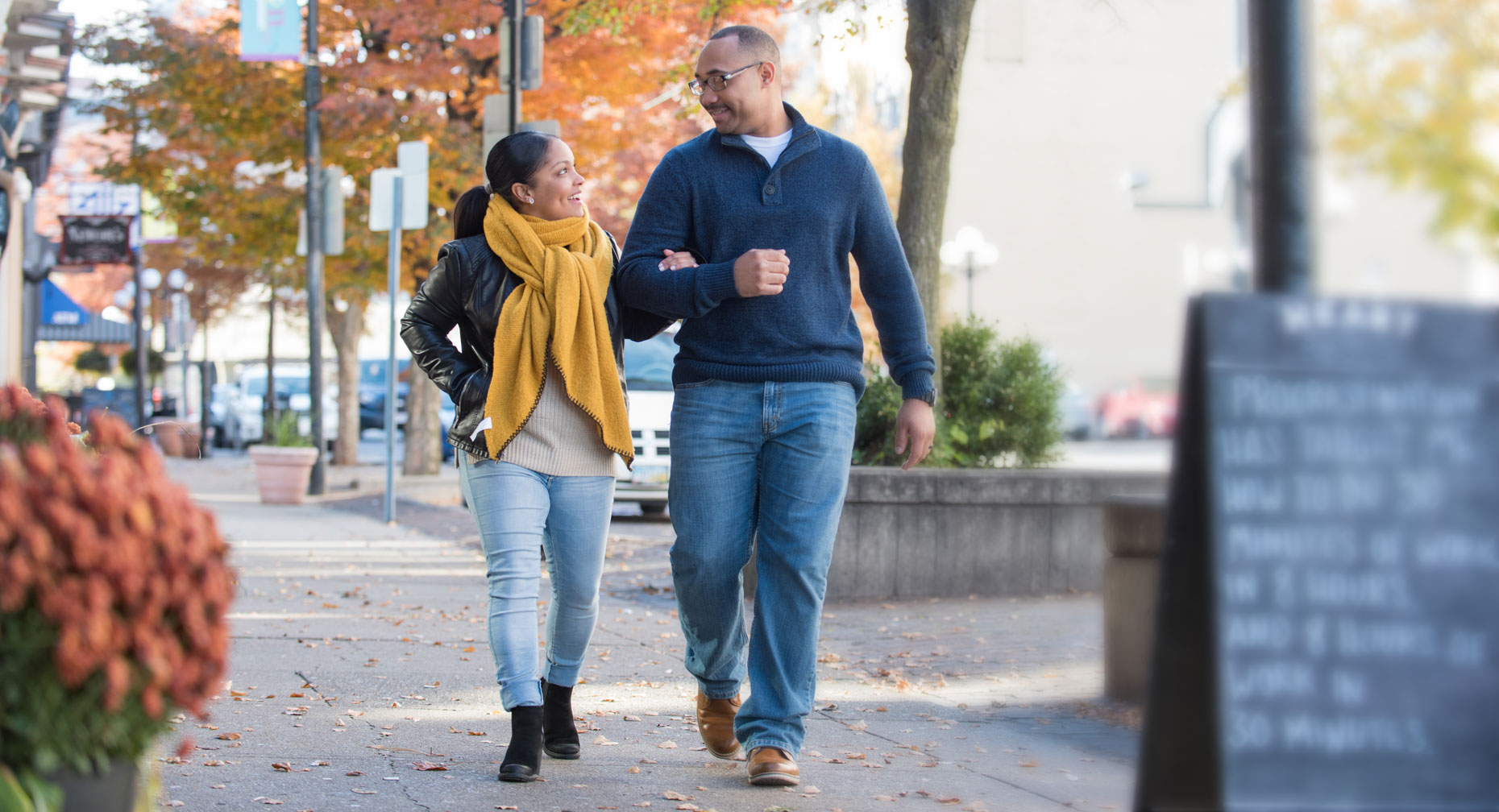 Find Your Perfect Match
Answer a few questions and we'll provide you with a list of primary care providers that best fit your needs.
Fall prevention starts at home. That's where most falls – six out of 10 – happen.
This still leaves you at risk for falls when you're away from home – in the great outdoors, public spaces, and friends' and relatives' apartments, condos and houses.
You may have more control over fall-proofing your life at home. But the following tips will help you avoid injury when you venture outdoors and on the road:
Take your time. Rushing leads to accidents.
Outdoor Fall Prevention
First and foremost: Be aware of your surroundings – always. Watch for uneven sidewalks and ground, fallen tree branches and other obstacles.
When sidewalks are slippery, consider taking a detour through the grass, but only if it's dry.
Wear low-heeled, rubber-soled shoes for traction.
If you feel unsteady, use a cane or walker for stability. Especially when your health care provider recommends it.
Carry rock salt or kitty litter in your car in the winter to sprinkle on slippery sidewalks.
At night, park in well-lighted areas. For those times that's not possible, keep a flashlight, with fresh batteries, in your car.
Carry a flashlight or wear a head lamp on those predawn or evening walks you take.
Use hand rails to go up and down steps and on escalators – whether you're inside or out.
In autumn, beware of leaf-covered steps, decks, porches and sidewalks. They can be dangerously slippery.
Turn on your porch light before you leave home in early evening. You'll be able to see where you're going when you return after dark.
Keep your hands free by using a shoulder bag, backpack purse or fanny pack.
Find groceries, pharmacies and other services that deliver, to avoid having to go out in bad weather.
Check the height of curbs before stepping up or down. And take note of curbs cut away for bike or wheelchair access. The slope could cause a fall if you're taken by surprise.
Indoor Fall Prevention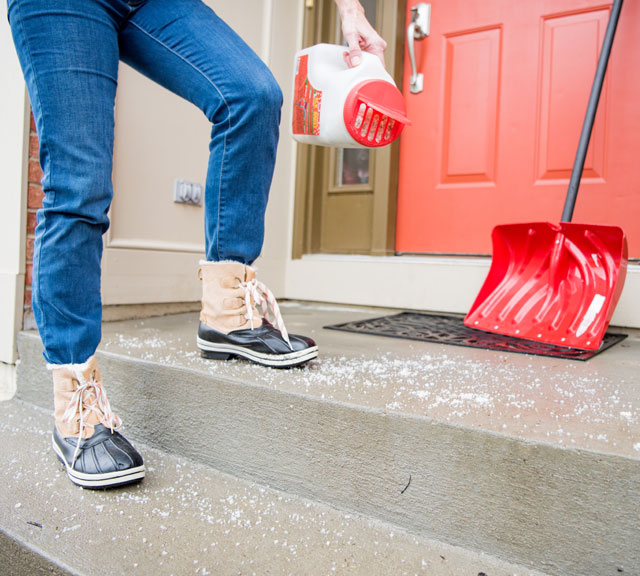 Scan a room before entering to note clear pathways and potential trip hazards like electrical cords, boxes, shoes, rumpled throw rugs and your friend's napping Shih Tzu.
Note floor surfaces in public buildings. Marble or tile can be very slippery, especially when wet. When available, walk on rubber or carpet runners.
Turn on a light before going up or down stairs, make sure the stairs are free of clutter, and use hand rails.
Avoid throw rugs that don't have skid-proof backing and make sure carpeting is secure.
Wear supportive, low-heeled shoes, even indoors, and avoid walking in socks, stockings or slippers.
When sleeping somewhere unfamiliar, make sure you have easy access to a light switch – or keep a flashlight on your bedside table – in case you have to get up in the middle of the night.
Smart Steps to Avoid Falls
Limit or avoid alcohol. It slows reflexes and may cause confusion, dizziness or disorientation. And excessive alcohol intake may cause bone loss.
Take your time. Rushing leads to accidents.
Stay aware of your surroundings in public places.
Know your physical limitations. Impaired vision, balance or chronic health conditions can make you less steady on your feet and raise your risk of falls. Certain medications can do the same. Seek and follow your health care provider's recommendations for lowering your fall risk with these limitations.
Find Your Perfect Match
Answer a few questions and we'll provide you with a list of primary care providers that best fit your needs.
Source: National Osteoporosis Foundation; NIH (National Institutes of Health) Senior Health