Equip Yourself for Stroke Recovery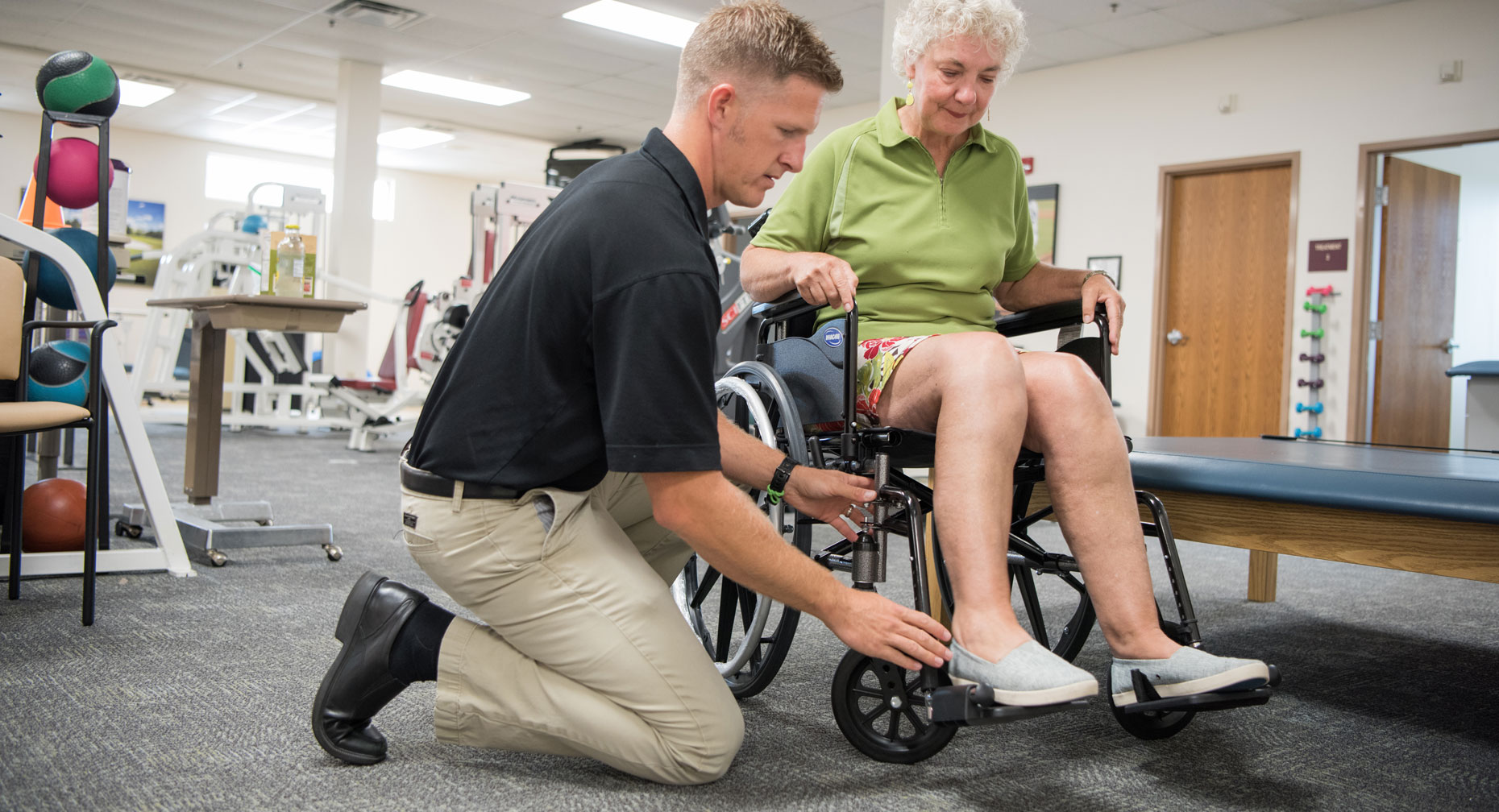 When you're recovering from a stroke, the safe haven you call home may not be so safe anymore. You may need equipment or devices to help you navigate safely and smoothly around your home.
Durable medical equipment — bought, borrowed or rented — helps you move through your home with greater ease and safety. You may want a walker or cane to keep you steady on your feet. Wheelchairs, scooters, shower chairs, tub benches, hospital beds, bedside commodes, aids for getting dressed and oxygen tanks are other tools that can support your recovery.
"The range of deficits from a stroke are so varied that you're not always going to need the same equipment for every stroke," says Cheryl White, executive director of Customer Service and Medical Equipment for Fidelity Health Care, a Premier Health company. "You could have balance issues, speech deficits, or issues with upper and lower extremity movement."
Even if you borrow equipment, have a therapist train you on how to use it.
Here are important steps to consider before acquiring assistive equipment:
1. Call your insurance company and ask about your benefits for durable medical equipment. If you're on Medicare, check CMS.gov and go to patient information to learn what's covered.
2. Get referrals to a medical equipment company from your hospital or doctor's office. Before purchase or rental, you'll need a written prescription for the equipment from your health care provider.
3. Have an assessment with a physical, occupational and/or speech therapist who can recommend the specific equipment and size you need. There are different types of walkers, shower chairs and wheelchairs. Some assistive items may not typically be covered by insurance or Medicare. Before you invest, a therapist can help evaluate what will benefit you most.
"Equipment needs may change over time. You may initially need a wheelchair and/or walker, but as you recover, you may progress to using a cane," says Sarah Johnson, PT, Fidelity Health Care Rehab manager.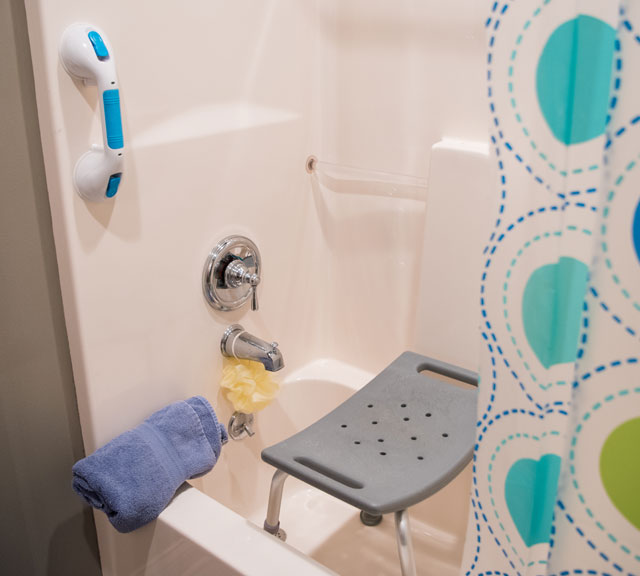 4. Training is just as important as having the proper equipment. Women who are caring for their husbands need to learn proper body mechanics for moving their spouse from car to wheelchair or wheelchair to bed.
"We're all about getting patients safely in their home and training them to use equipment properly to ease the burden of physical deficits and make life at home as easy as possible," Johnson says.
Even if you borrow equipment, have a therapist train you on how to use it, size it to your height and weight, and make sure it's still in safe working order.
5. If your therapists and doctor have recommended an assistive device, continue to use the device until they tell you to stop. If you feel you're ready to graduate from a walker to a cane, call for another assessment. To stay safe and avoid putting your recovery at risk, don't stop using a device without your doctor's OK.
6. In addition to medical equipment, consider when it would be helpful to bring in home care aides to assist with bathing and personal care.
The bottom line, says Johnson, is "we're trying to decrease reliance and increase safety and independence at home.
Source: Cheryl White, executive director of Customer Service and Medical Equipment for Fidelity Health Care, a Premier Health company; Sarah Johnson, PT, Fidelity Health Care Rehab manager; Stroke-Rehab.com