Best Self-Help Tools to Ease Living with Arthritis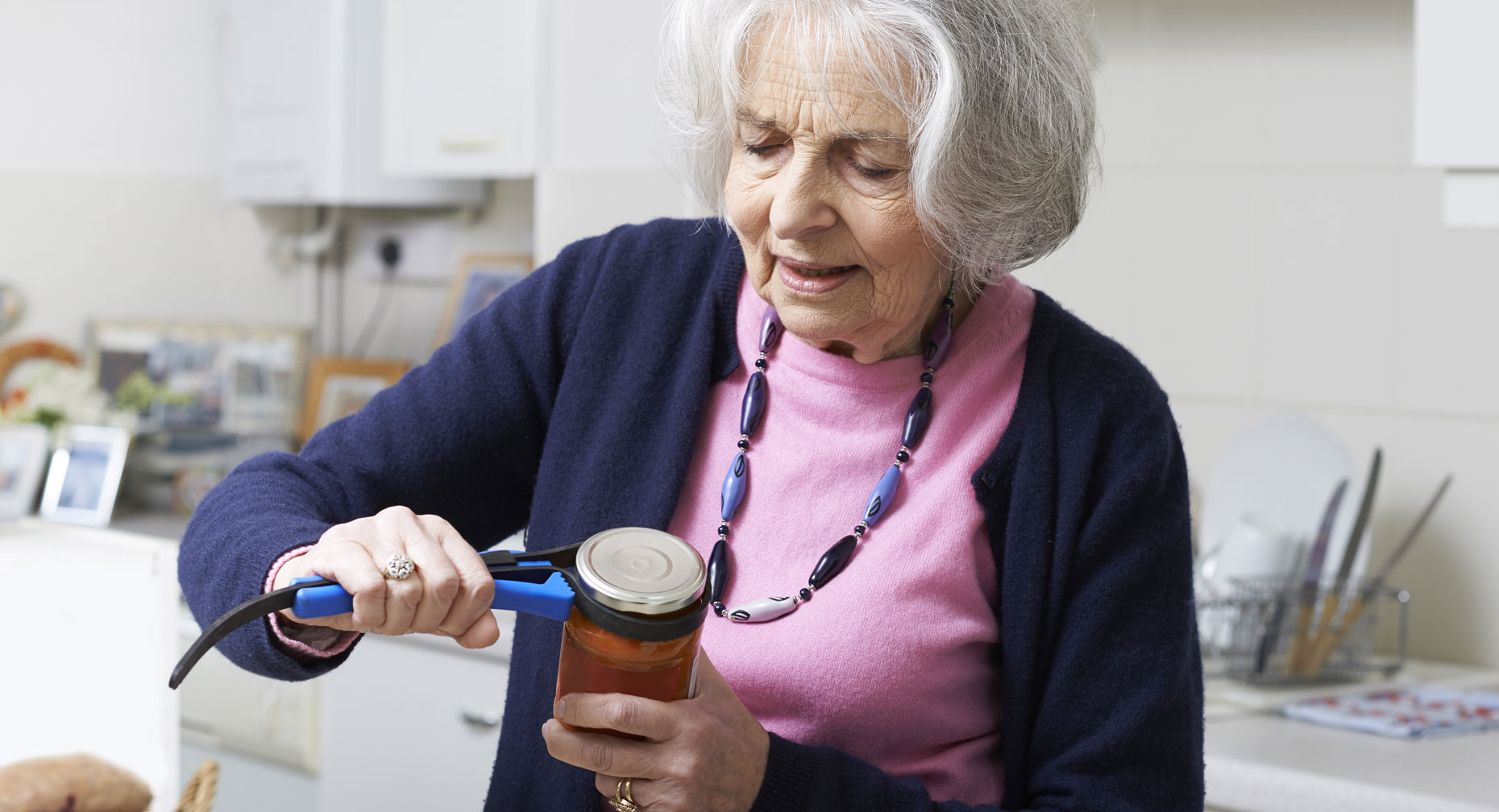 Find Your Perfect Match
Answer a few questions and we'll provide you with a list of primary care providers that best fit your needs.
If you have arthritis, you are well aware that performing everyday tasks can be a challenge. Fortunately, a variety of self-help products, from simple to elaborate, exist to help you keep your joints in the best position for functioning, provide leverage when needed, and extend your range of motion.
There are many arthritis self-help devices — such as jar openers, reachers and easy-grip utensils — that can be purchased at your local hardware store or medical supply places. The Arthritis Foundation has established helpful recommendations for self-help products to guide you in purchasing the most effective tools for accomplishing your everyday tasks.
In addition, occupational therapists are an excellent resource for helping you make changes and obtain devices best suited to your needs, says Lisa March, OTD, OTR/L, ATC of Fidelity Health Care. "An occupational therapist can assess your joint range of motion, strength, pain and sensation, then make recommendations for tools to help in all aspects of your life," she says. "The therapist also can provide exercises and training designed to protect your joints, strengthen your range of motion and improve your fine and gross motor skills to help you complete your daily tasks."
Essential for Your Daily Needs
Handy devices lighten the load of struggling with arthritis in your daily life routines, from getting bathed and dressed in the morning, to food preparation, to work and leisure time adjustments.
Here are some suggestions for typical self-help tools:
In the bedroom: When dressing, zipper pulls and buttoning aids can help you fasten clothing. Velcro fasteners on clothing make managing much easier. A long-handled shoehorn extends your reach without bending.
In the bathroom: Tub bars and handrails provide stability and security — essential if you have problems with balance — when getting in and out of the bath or shower. Faucet levers or tap turners help if your grip is weak. A raised toilet seat can make it easier to sit down and rise up from the toilet.
In the kitchen: Appliances such as electric can openers, food processors, and mandolins (for slicing) make work easier. Reachers (long-handled tools with a gripping mechanism) help you retrieve items stored high or low. Built-up handles and grips make utensils easier to grasp and put less stress on finger joints. A fixed jar opener can be installed in your kitchen, or you can simply keep a rubber jar opener handy.
At the office: In the work environment, many devices and modifications are available, from chairs and work surfaces with adjustable height to telephones with large push buttons and hand-free headsets. If you need work modifications, you may want to consult an occupational therapist, who can help you make changes and obtain the self-help devices you need.
Leisure time: Assistive arthritis devices, such as kneelers and light-weight hoses for gardening, no-hands frames for quilting or embroidery, and card holders and shufflers for card games, can help you enjoy your leisure time.
Driving: A wide key holder can make it much easier to turn on the ignition. A gas cap opener can help when filling up on gas.
Consider Splints
If you're living with arthritis, managing your pain and protecting your joints is a priority. Custom or prefabricated splints can help by maintaining the functional position of your hands to control pain, March advises. Talk with your doctor or health care provider about being assessed for a splint.
"Ease of Use" Commendation
The Arthritis Foundation's "Ease of Use" Commendation Program encourages manufacturers to design user-friendly products and packaging for those living with arthritis, and also to make it easier for consumers with arthritis to recognize effective tools and products. Products are tested by experts and evaluated by people with arthritis. This seal of approval is given to products that make life easier for people with arthritis and other physical limitations.
Handy devices lighten the load of struggling with arthritis in your daily life routines, from getting bathed and dressed in the morning, to food preparation, to work and leisure time adjustments.
Manufacturers submit products to the Arthritis Foundation for evaluation and are tested at the Georgia Institute of Technology Research Institute lab in three stages. If the product passes this rigorous process, the Arthritis Foundation awards the Ease of Use commendation and grants use of the Ease of Use logo to identify a trustworthy item. Look for the logo when you're shopping for groceries, office supplies, gardening tools, cooking utensils, exercise equipment, medication and health aids.
Selecting the Right Product for You
There are more than 100 types of arthritis, and everyone is affected differently. Be aware that a product easy for another person to use may not be easy for you. Here are some tips to keep in mind when you go shopping for self-help devices: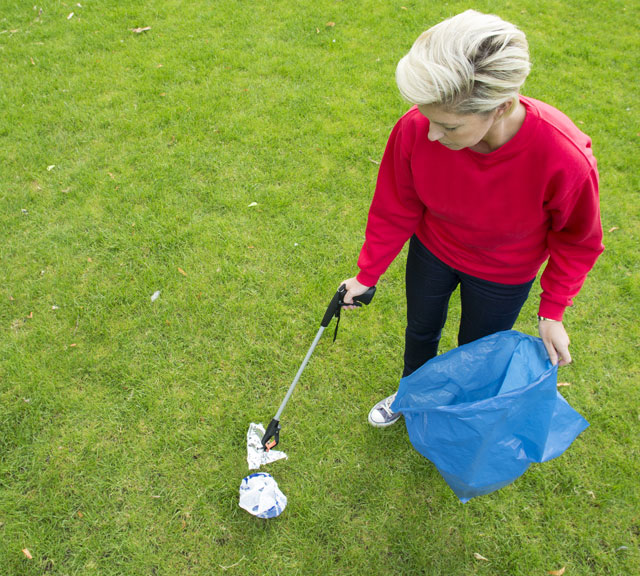 Consider your specific situation. Think about the tasks that are difficult for you on a regular basis and interfere with your independence. Look for products that can help make these daily tasks easier.
Select products with texture. For example, when selecting glassware, drinking glasses with bumpy exteriors are easier to grasp than glasses with smooth exteriors.
Seek products that require minimal upkeep.
Select products that are safe to use.
Purchase lightweight products, especially when it comes to cleaning and kitchen tools. Heavy cast-iron pots or ceramic bowls may be hard to use for someone with arthritis.
Look for products that are easy to open and close. Avoid products that are difficult to grasp, or require twisting with your fingers to open and close. Features to look for include flip-top caps, zippers, and larger, easy-to-open lids.
Look for items that are comfortable to wear, carry or operate.
Don't go too fancy. Look for products that are simple and practical, rather than fancy gadgets with intricate pieces.
Look for products that are not cumbersome. Products that can be carried close to your body may alleviate pressure on arms, hands, and back.
Find Your Perfect Match
Answer a few questions and we'll provide you with a list of primary care providers that best fit your needs.
Source: Lisa March, OTD, OTR/L, ATC, Fidelity Health Care; Arthritis Foundation; Georgia Institute of Technology Research Institute