25 Tips for Safe and Healthy Travel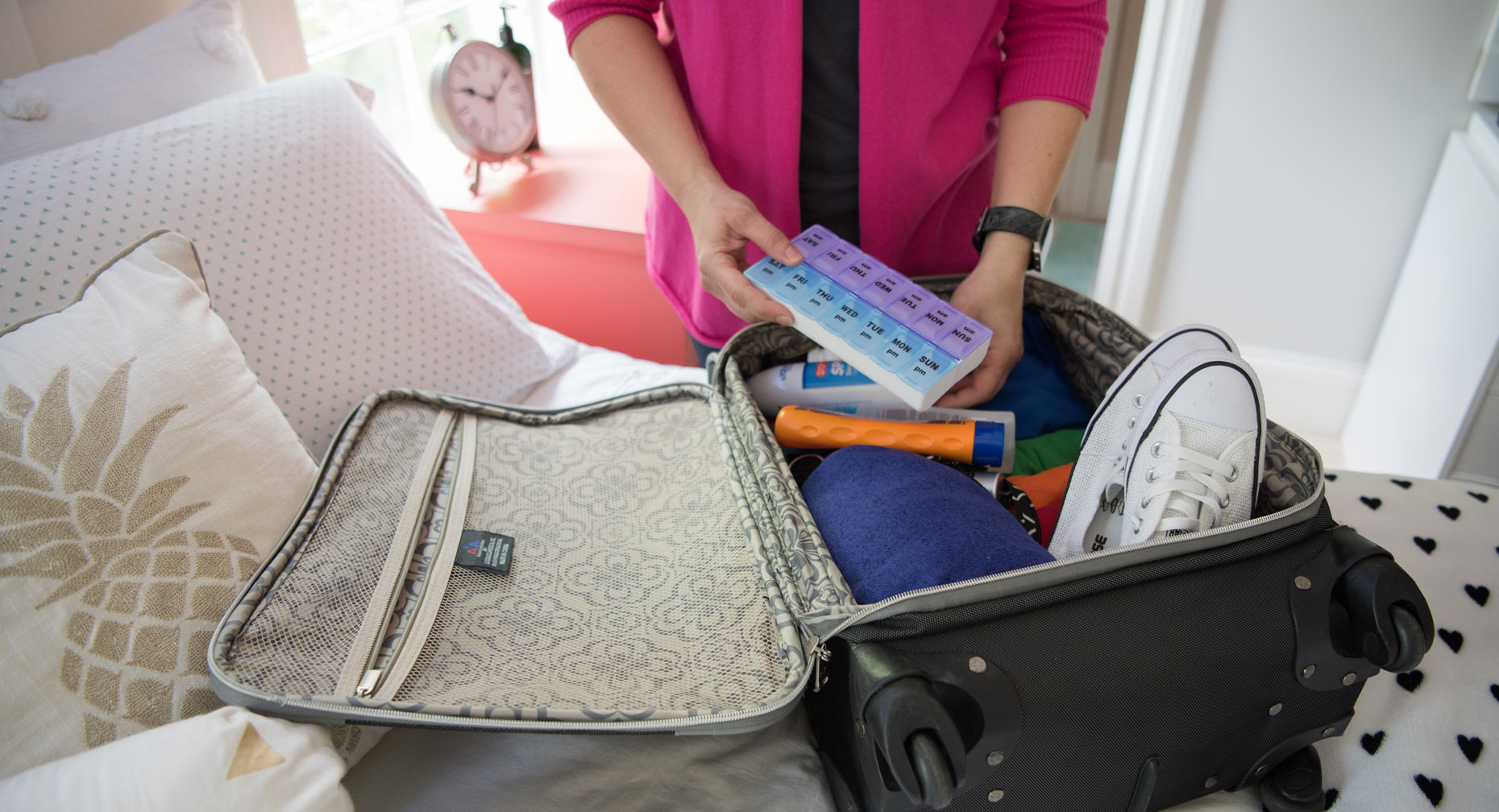 Ah, family vacation time at long last! Make sure the fun lasts, too, by having a safe and healthy vacation.
On Any Vacation:
If you're pregnant or have special health needs, talk with your healthcare provider before traveling.
Have enough prescription medications for your entire trip.
Keep medicines in their original, labeled bottles.
Don't try activities you wouldn't do at home. If you don't get a lot of exercise, don't hike a mountain.
Don't throw away safe-living habits. Sure, it's vacation but still limit alcohol intake, don't drink and drive, don't jaywalk, etc.
Cribs provided by hotels may not meet current safety standards. Know what to look for.
Water quality in any swimming pool can be affected by toxins. Never use a cloudy swimming pool.
At the beach, heed local warnings about water and weather conditions.
Drowning is the second most common cause of accidental death in children. Don't just stay by your children – watch them carefully.
When Traveling by Car:
Drive in daylight when possible.
Take frequent breaks, at least every two hours.
Always wear a seat belt – yes, even in a taxi.
Make sure your child is in the right car seat, even if it's from a rental car company.
All children under 13 years of age should ride in the rear seat.
Never leave your child alone in a car.
When Traveling by Plane:
Wash hands frequently. Bring hand-washing gel and disinfectant wipes to use at your seat, especially before eating.
Keep medicines in your carry-on bag.
A child is best protected in a proper car safety seat. Kids weighing more than 40 lbs. can use airplane seat belts.
Although the FAA allows kids under age 2 to be on an adult's lap, experts recommend considering having every child in their own seat.
Don't try activities you wouldn't do at home.
Bonus Tips for International Travel:
Check with your doctor to see if family members need additional vaccines or preventive medications.
Learn about the country you're visiting, including their food and water supply.
Check to see if there are Travel Health Notices for your destination. The Centers for Disease Control offers valuable information about destinations and mobile apps to keep you healthy on the road.
Bring mosquito protection in countries where mosquito-borne diseases are present.
Plan for illness or injuries by packing a travel health-kit with over-the-counter medicines your system is used to.
Conditions at hotels may not be as safe for children as in the U.S. Check for exposed wiring, pest poisons, paint chips, or inadequate railings on balconies and stairs.
Source: American Academy of Pediatrics; Centers for Disease Control; Travel Insurance Review