11 Painless Steps to Overcome Gym Anxiety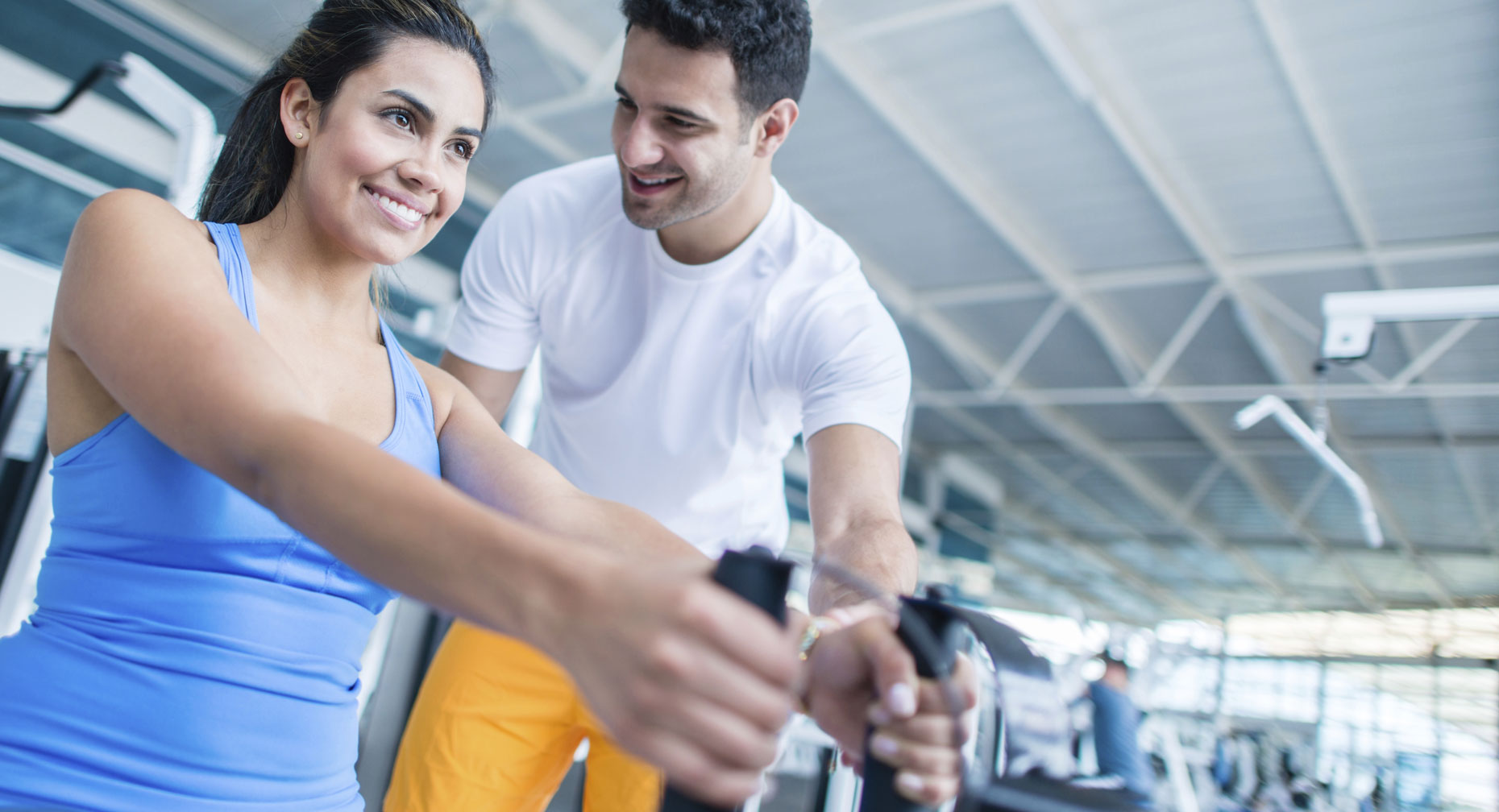 Find Your Perfect Match
Answer a few questions and we'll provide you with a list of primary care providers that best fit your needs.
Gyms are full of all the equipment you need for your fitness and exercise plan, and they're great places to meet new people.
But gyms can be intimidating, with unfamiliar rules, customs and culture. You may view the machines — ones used for pushing, pulling, lifting, rotating, stabilizing and many other moves — as formidable and daunting. Or you may think that others are judging you and your technique.
Focus only on your progress, and block out everybody else.
However, if you do a little preparation, focus on your own progress and health, and realize that other members are all working toward the same goal, you'll soon look forward to your gym workouts.
Three Main Fears
People tend to fear three main things about gyms, all based on inaccurate assumptions:
Fear of judgment from others


You may expect to confront two stereotypes in the gym: men in muscle shirts and women in sports bras. Muscle shirts represent hulking men who lift ridiculous amounts of weight. Sports bras imply fitness-obsessed women who do cardio and toning exercises for hours.

"You'll be surprised to discover that most of the people you see don't fit those stereotypes. They're simply trying to be healthier and more active," explains Joshua Ordway, MD, Franklin Family Practice. "Gym communities are about kinship, not judgment. There's a sense that everyone is focused on the same thing — fitness — and that's a source of inspiration, not fear."

Fear of disappointment in yourself


This is the deflating feeling you get when you see someone lift more than you can or run faster than you. "You're forgetting that your time at the gym is about personal improvement, not competition. What you do at the gym is about you alone," says Ordway. Focus only on your progress, and block out everybody else.

Fear of failure


This is probably the most common fear. If you look at someone else's "perfect body," it's easy to think that your own workouts have failed you.

Instead, realize that your workouts have made you a healthier person and you're stronger than you were when you started. You're sleeping better, your mood has improved, you're looking good, and if you stick with the program, you'll look even better.

Keep your goals in proper perspective. Long-term goals can serve as motivation, but short-term goals should be your focus. Wanting to look like a fitness model is a long-term result. "Working daily to improve endurance, strength and flexibility is short-term progression. Focus on progression, and you'll see that there is no failure when you're always building towards success," says Ordway.
Take Action with These 11 Steps
Here are 11 practical steps you can take to help you ease into selecting, using, and actually enjoying a gym and setting aside all your fears.
Decide on a game plan


Decide why you want to join a gym. Is it to lose weight, boost your fitness level, enrich your social life? Knowing exactly why you want to join a gym will help you better select the gym that's right for you.

Tour various gyms before selecting one


Not every gym will fit your needs. Tour several gyms to find the one that best fits the bill.

Are you interested in making new friends while you get fit? Consider a gym with specialized classes such as yoga or water aerobics. Do you need someone to help you learn how to properly use the gym equipment and meet your fitness goals? Look for gyms that offer personal trainers or gym assistants.

Be sure to ask whether a gym has a free one-day trial so you can get a feel for its facilities.

Also talk to friends who already belong to gyms for their recommendations.

Consider the gym's location


You're probably more likely to go to the gym if it's close to your home, but don't let location be your sole deciding factor. It's possible that a gym further away may be smaller, less intimidating, more budget-friendly, and have a more helpful staff.

Speak to the gym staff


Look for gym staff who will engage with you, explain the benefits of the gym, and answer all your questions. Helpfulness is a major consideration when selecting a gym.

Evaluate your budget


Gym memberships are not cheap! Price can also be a trigger for panic and anxiety when shopping for a gym. Determine how much you can afford each month or year and shop within your price range.

Because physical fitness is so important for mental health, you might also consider slightly reworking your budget each month to afford the gym you really want to join.

Get a gym buddy


Consider joining a gym with a family member or friend and committing to exercising together to motivate each other. This will help with accountability. You'll soon get to know other members so that, if one of you has to work out alone, you'll feel more comfortable and not have anxiety about it.

Take a group fitness class


In a class you don't have to know exactly what to do because the instructor will be there to teach you. You can expect a friendly environment in a class where people are trying out new exercises.

Use tactics such as positioning yourself in the middle of the room to blend in and be able to take cues both from the instructor and other participants. Everyone will be too focused on themselves to be looking at you.

Avoid peak hours


An emptier exercise room is less stress-inducing than a crowded one. The majority of people come to the gym in the early morning hours before work and right after work. If your schedule and energy level allow it, try visiting the gym midday or later at night.

Bring your own music


Putting your ear plugs in and zoning out to motivational music on your iPod can drown out the noise of other gym goers and encourage you to keep going at your own pace.

Figure out your plan of action


Doing some pre-planning can give you more confidence and an action plan. The weight room can be intimidating, but understanding how to use the machines ahead of time will make them much less threatening. If you're looking for a cardio workout, learn about using the elliptical, treadmill, stationary bike or Stairmaster properly. If you're interested in lifting weights, have a routine already mapped out for yourself. Check out the vast selection of YouTube tutorials explaining how to use the machines and equipment.

Schedule a session with a personal trainer


Let an expert teach you how to use all of the machines and map out a fitness routine that is right for you. One training session can make you feel more at home and more relaxed at the gym. Even if you don't have the funds for an ongoing personal trainer, when you sign up at a new gym, ask an employee to show you the ropes so you know where everything is.
Find Your Perfect Match
Answer a few questions and we'll provide you with a list of primary care providers that best fit your needs.
Source: Psychcentral.com; Joshua Ordway, MD, Franklin Family Practice