'Senior Moment'? Or Brain Decline?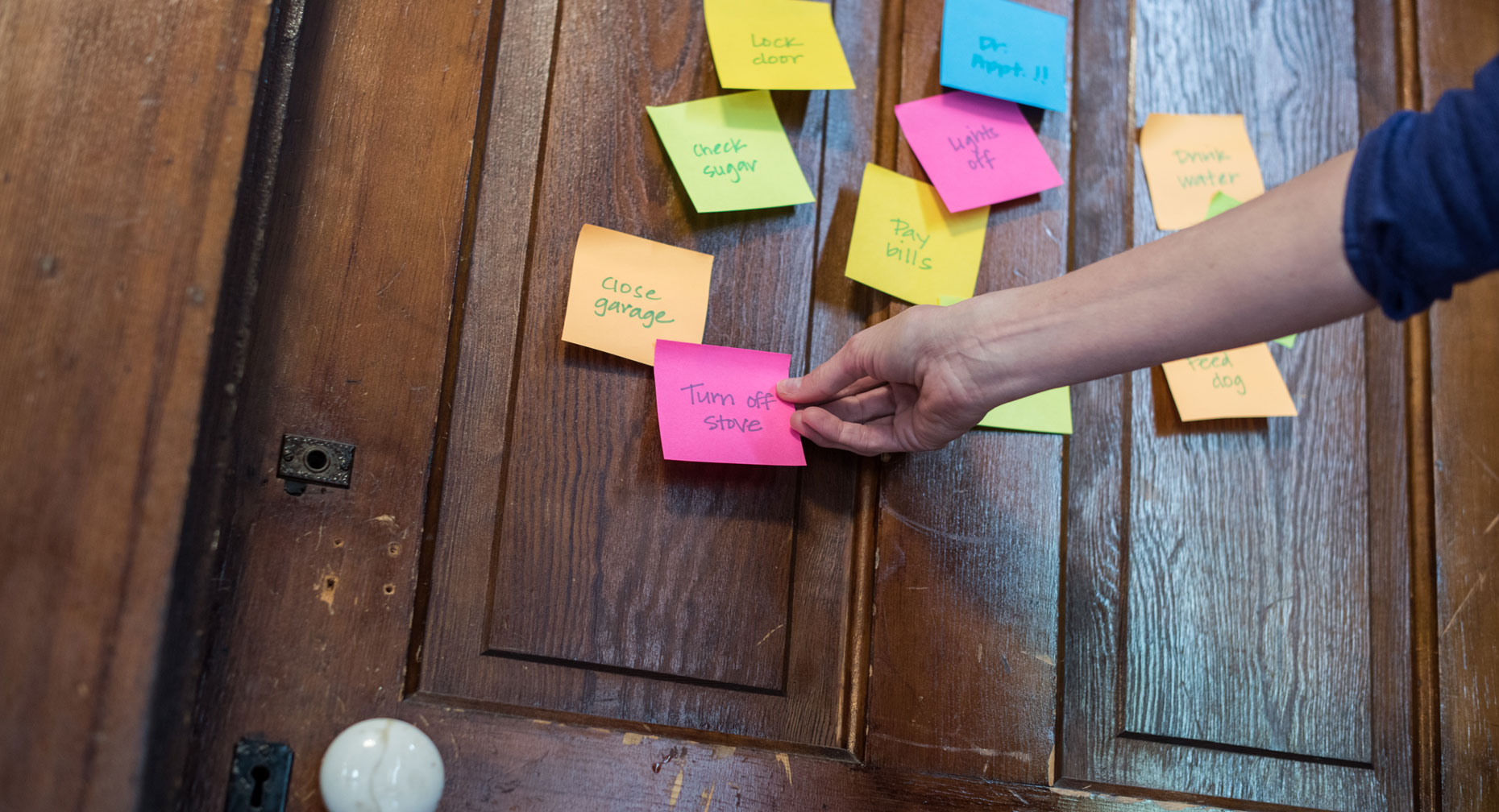 You lost your car keys. Can't remember your neighbor's name. Forgot to make a car payment.
When "senior moments" pile up, it's natural to wonder: Is this normal, or the sign of a serious problem?
The loss of memory or the inability to think clearly is considered dementia when it interferes with your daily life. Dementia is not a normal part of aging. Alzheimer's disease accounts for 60 to 80 percent of dementia cases.
Signs of dementia can include the inability to focus during a conversation.
Dementia patients don't remember what's appropriate to say, so they make up an answer. They become uncomfortable, and eventually may withdraw socially in order to avoid such situations. Other signs of dementia include preparing a meal, then forgetting to eat it, or being unable to do simple math.
Normal Forgetfulness? Or Dementia?
These examples may help you better understand if your behavior (or behavior you witness in others) is due to normal aging, or a possible sign of dementia.
| | |
| --- | --- |
| Normal Aging | Sign of Dementia |
| Periodically forgetting an appointment. | Unable to remember appointments without the help of notes or others to remind you. |
| Making a wrong turn, then realizing your mistake. | Unable to find your way to a familiar location. |
| Unsure if it's Tuesday or Wednesday, but eventually figuring it out. | Confused about where you are and how you got there. |
| Having trouble finding the right word to say. | Stopping mid-sentence with no idea of what to say next. |
| Misplacing your keys; retracing your steps to find them. | Unable to retrace your steps. May accuse someone of stealing an item you can't find. |
| Irritable when someone disrupts your routine. | Easily upset, anxious, suspicious, depressed or fearful. |
During a conversation, dementia patients don't remember what's appropriate to say, so they make up an answer.
When to Consult Your Doctor
If you notice any of the signs of dementia listed above, or are concerned about chronic forgetfulness, talk with your doctor. A thorough physical exam may be needed to help determine what might be causing your forgetfulness. Not all memory problems are a sign of dementia. It could be related to depression, an infection, or the side effect of medication. Visiting your doctor is the best step to finding out.
Source: National Institutes of Health; Alzheimer's Association