Lower Back Pain Common, Easy To Confuse With Hip Pain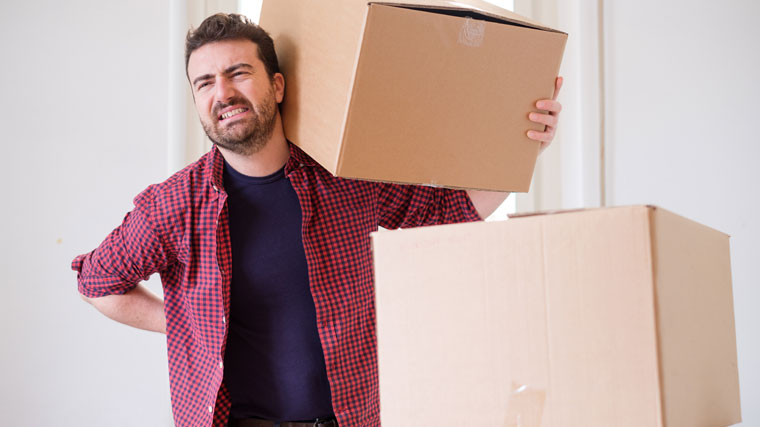 Most adults – about 80 percent – have lower back pain at some point in their lifetimes. In a three-month timeframe, about a quarter of U.S. adults have at least one day with back pain, making it one of the most common medical problems, according to the National Institutes of Health (NIH).
Sometimes, however, it can be hard to determine the difference between lower back pain and hip pain because both hip and lower back pain are felt in the same area of your body.
Most lower back pain is sharp and comes on suddenly, and it is also usually short-term. Chronic back pain is less common but can cause major issues with work and daily activities, lasting at least 12 weeks.
Lower back pain specifically refers to pain you feel in your lower back. Often it causes lower back stiffness, difficulty moving around regularly, and difficulty standing up straight.
Hip pain is pain you feel in or around your hip, which can include the area of your groin, and can cause you to feel pain in your thigh or even your knee.
Talk to your doctor if you are experiencing pain or discomfort to determine a treatment plan.
Following are recommendations to help prevent lower back and hip pain:
Lower back pain prevention
Avoid twisting when lifting, carrying, or bending down
Bend at your knees to lift instead of your waist
Carry things close to your body
Limit the time you stand
Exercise regularly to keep your abdomen and core strong
Find ways to relax
Get help carrying items that are too heavy
Lose weight
Quit smoking
Sit in a straight back chair
Stand as close as you can to any item you lift
Use your leg muscles to lift
Wear cushioned-sole walking shoes, not high heels
Tighten your stomach muscles when lifting or putting down items
Spread your feet apart to create a wide base when lifting
Hip pain prevention
Avoid running on cement or pavement; choose smooth, soft surfaces, such as a track
Cool down after exercising
Cut back how much you exercise
Get help carrying items that are too heavy
Make sure to stretch your hamstrings and quadriceps during warm-ups and cooldowns
Stand as close as you can to any item you lift
Trade biking for swimming, which is less stressful on your hips
Warm up before exercising
Wear running shoes with good cushioning, and that fit well and are made well
Wear orthotics (arch supports) for flat feet
Spread your feet apart to create a wide base when lifting
Source: National Institutes of Health