Diuretics Helpful With Heart Disease, High Blood Pressure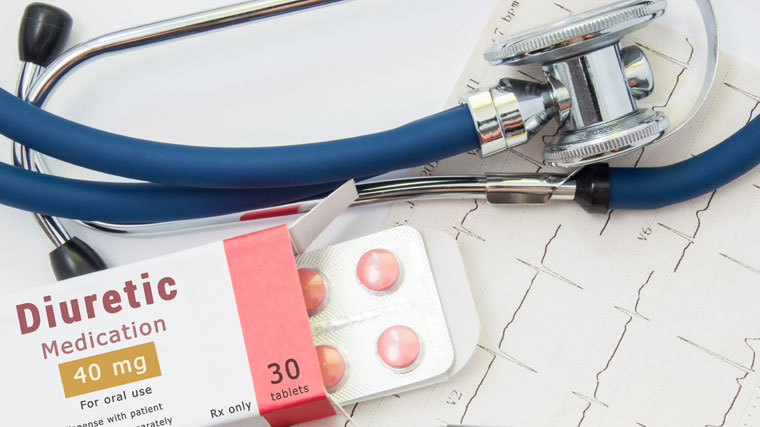 Diuretics are a kind of medicine often used to treat a variety of health issues, including high blood pressure and heart disease.
Commonly known as "water pills," diuretics help the kidneys get rid of sodium and water from the body into the urine.
Diuretics are often the first type of medication doctors try for a patient recently diagnosed with high blood pressure. When a diuretic is used, blood volume in the body decreases so the heart has less to pump with each beat. This lowers blood pressure.
Patients with heart disease and heart failure can frequently gain weight or swell in certain areas because they hold extra fluid in their bodies (called edema). Diuretic medications can help reduce this additional fluid.
When taking diuretic medications, it's important to be in frequent contact with your doctor. While diuretics can be helpful, they can also be dangerous if not monitored and taken properly.
Your doctor may recommend that you:
Take the diuretic in the morning instead of at night
Restrict your fluid intake
Watch for signs of fluid retention
Diuretics affect the body's potassium levels. Some diuretic medications lower potassium levels, and others can increase the levels.
Your doctor might prescribe potassium tablets to help keep your potassium level from going too low. And your doctor will want to make sure your potassium level does not go too high because that can cause dangerous heart rhythm problems, which can even lead to cardiac arrest.
Sources: Harvard Health Publishing; American Heart Association