Suicide Among Student Athletes: What You Should Know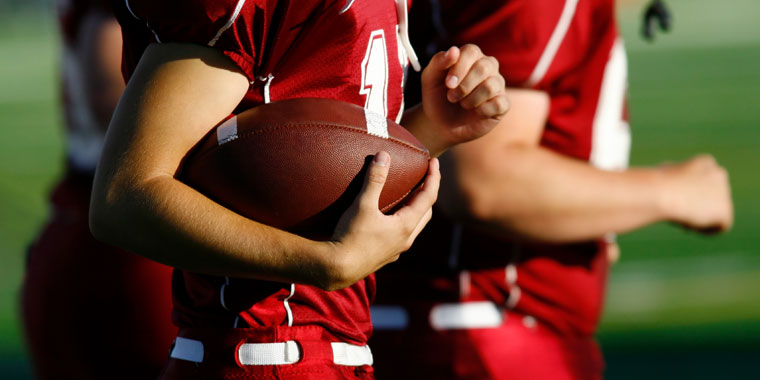 Find Your Perfect Match
Answer a few questions and we'll provide you with a list of primary care providers that best fit your needs.
There are two good reasons why Ohio State University offensive lineman Harry Miller is publicly sharing his struggles with mental health – and is not among student athletes who have died by suicide.
Licensed counselor Amy Monteith, MS, LPCC-S, LICDC-CS, and Director of Samaritan Behavioral Health, Inc., shared with Premier Health Now:
"First, Miller was comfortable enough to go to his coach (OSU head coach Ryan Day) to discuss his feelings about committing suicide."
"Second, his coach took Miller's comments seriously and got him help."
Suicide among young athletes, most recently Stanford soccer star Katie Meyer, is on the rise and shining a light on the intense pressure such athletes face. "They're expected to be strong, impenetrable, and not make mistakes," says Monteith. "They don't want to let anyone down, their team, fans, family. But they aren't perfect."
Miller was a starter as an OSU sophomore, and quickly felt the weight of being in the spotlight, he told a reporter. "You've got these young people being thrust under these bright lights. As a student-athlete, you play a game, and perhaps you made a lot of mistakes, and people send you messages saying, 'Transfer, you suck.' Some people get death threats. …I'm trying to text my mom and that's the first thing I see."
Miller's decision to seek help, much like Olympic gymnast Simone Biles, was met with applause by Monteith and her colleagues. "They are great examples of people who have prioritized their mental health," she says. "The more we talk about mental health, the less stigma there is, and the more understanding there is about why it exists and what to do if you or someone you know needs help."
How To Respond To a Suicide Threat
Monteith, who has counseled many suicidal youth over the last 18 years, says Miller's experience shows how important it is to speak to someone you trust if you have thoughts of taking your own life. And how important it is for that person to believe the threat and act appropriately.
If you're worried about a loved one and don't know what to do, ask them explicitly what they are feeling, advises Monteith. "Don't worry that you are putting the idea of suicide in their head. Trust me, you aren't."
And don't dismiss a suicide threat as being just a way to get attention. "As counselors we hear that a lot. I try to explain that yes, they are seeking attention because they are hurting. If they broke their arm, you wouldn't dismiss it."
If you or a loved one has thoughts of suicide, reach out to one of the following resources. "And if you don't get the answer you need, reach out to another resource," says Monteith.
Montgomery County Crisis Now Hotline: 833-580-2255
National Suicide Prevention Hotline: 800-273-8255
Ohio Crisis Text Line: text 4hope to 741741
9-1-1
Dayton Children's Hospital: 937-641-3000
Find Your Perfect Match
Answer a few questions and we'll provide you with a list of primary care providers that best fit your needs.
Source: Amy Monteith, MS, LPCC-S, LICDC-CS, Samaritan Behavioral Health; CBS News; USA Today