Rethink Your Self-Care Routine As Pandemic Lingers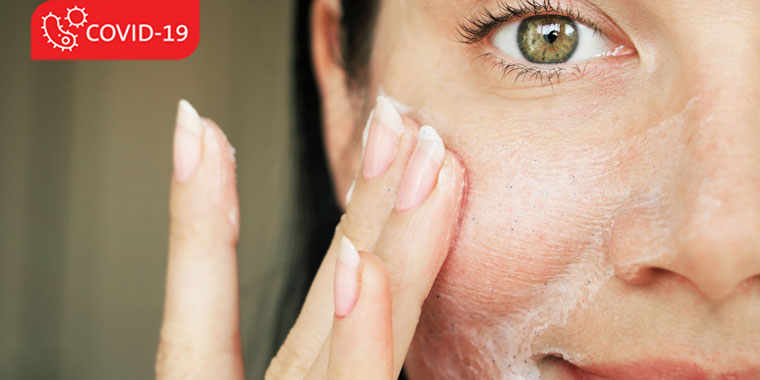 Find Your Perfect Match
Answer a few questions and we'll provide you with a list of primary care providers that best fit your needs.
Six months into the COVID-19 pandemic, it's more important than ever to make self-care a priority.
Are you returning to the office? Adjusting to a changing work-at-home schedule? Preparing to help your children with online school? Managing the at-home work and school schedules of multiple family members?
The changes that come with the start of the school year and the transition into fall add new stressors to our lives — whatever situations you face at home.
You can take steps to manage these changes and the roller coaster of emotions that might arise. When you follow a regular plan to take care of yourself, you are better equipped to handle stress, avoid burnout, and help your family cope with any changes to daily life the pandemic may throw your way.
What Is Self-Care?
If you are not well, you can't take care of others. Self-care means putting yourself first. It is not a selfish concept, but a necessary one.
Self-care helps you and those around you. When you maintain your own health and sense of calm, you are more energized and refreshed and can provide a more positive outlook for others, says Infocounselling.com.
Elements of self-care include simple daily activities, like washing your face and taking deep breaths, to more extravagant ways to treat yourself, such as getting a massage or taking an overnight trip. Both aspects are equally important, says DevelopGoodHabits.com.
Self-care helps us cope with stress, unhappiness, illness, depression, and negative emotions. It provides relief when we feel overwhelmed.
Why Now Is Prime Time For Self-Care
More than half of U.S. adults say worry and stress about COVID-19 negatively impacts their mental health, reports a recent Kaiser Family Foundation poll.
As many of us face indefinite time frames on home-based school and work, and ongoing limits on the activities and social interactions we enjoy, mental health issues are likely to increase. Why? The steps we take to stop the spread of the virus — social distancing, work, and school closures, etc. — increase isolation, potential job loss and financial distress. We also may feel anxious as we worry about our families and loved ones and the unknown end of the pandemic.
Parents — especially moms who are more likely to shoulder parenting, household and at-home e-learning duties — can find it difficult to take time for themselves as the pandemic continues.
This makes now a great time to re-invest your focus on self-care.
Changing Times, Changing Needs
Many of the self-care ideas presented when we were all self-isolating at home continue to remain good options.
As our new normal evolves, it's important to keep a focus on mindfulness and find new ways to reduce stress and boost your spirits.
Here are some ideas from the American Psychological Association and the National Association of Social Workers:
Avoid burnout and overwork
Be mindful of alcohol and substance use
Check in regularly with colleagues and fellow parents
Create a separate workspace (if working from home)
Cut yourself some slack
Don't skimp on the basics: eat healthy, get outside, exercise
Engage in social justice or volunteer work that matters to you
Learn something new (take a class or start a new hobby)
Limit news consumption
Make time for self-reflection, rest, and relaxation
Practice mindfulness and relaxation techniques
Prioritize yourself
Pivot, if needed
Seek help or support when you need it
Set boundaries with family, media, and work
Stay connected with family and friends
Stick to a routine
Watch for signs of trouble in yourself (burnout, stress)
Vary your self-care practice. Follow uplifting social media channels or try activities and exercises from a free app, your local cable TV provider, or one of these free sites:
Put Life In Perspective
Take a deep breath. Close your eyes. Breathe again. Repeat. Do it often, whether you are at an office desk or sitting at the kitchen table.
Remind yourself that we will overcome the pandemic. Remember that we are all in this together.
If you are religious, lean on your faith. Prayer can be powerful.
Feel gratitude and show it. Share what you're thankful for with your family.
Finally, remember that it's OK to have fun and be silly. Family game nights or laughter with friends via Zoom or in a socially distant meeting can relieve stress and bring everyone closer together.
Find Your Perfect Match
Answer a few questions and we'll provide you with a list of primary care providers that best fit your needs.
Sources: American Psychological Association; Kaiser Family Foundation; National Association of Social Workers; DevelopGoodHabits.com; Infocounselling.com