Pitcher's Duel: Big League Player Battles Aneurysm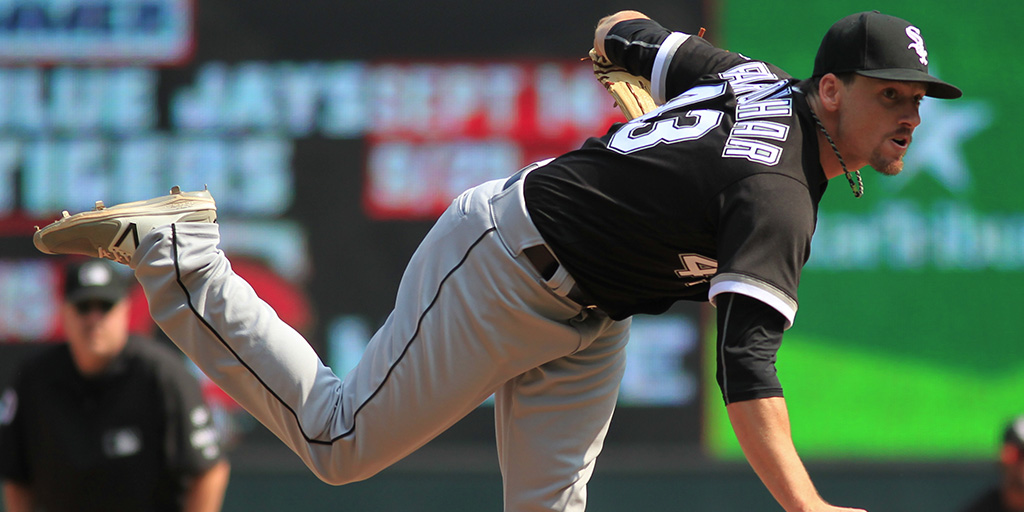 Find Your Perfect Match
Answer a few questions and we'll provide you with a list of primary care providers that best fit your needs.
On April 20, Chicago White Sox relief pitcher Danny Farquhar had no idea he was approaching his toughest opponent ever as he walked towards the dugout in the middle of the sixth inning against the Houston Astros. Once there, Farquhar would suddenly become ill and pass out as medical staff rushed to his aid and took him to a local hospital, where he would be diagnosed and treated for a ruptured brain aneurysm.
Premier Health Now spoke with neurologist John Terry, MD, to learn more about this serious medical condition, as well as its treatment and prognosis.
The Importance of a Rapid Response
An aneurysm is essentially a blood vessel in the brain that has become weakened and begins to balloon out as a result of constant blood flow. Unfortunately, the blood vessel can burst, creating a medical emergency.
"It's hard to catch an aneurysm early because there are often are no symptoms until it actually ruptures and bleeds," says Dr. Terry. "When this happens you often get symptoms such as nausea, vomiting, neck stiffness, and sensitivity to light and sound. Like Farquhar, people frequently collapse at the time of the rupture and need to be immediately taken to an emergency room."
Dr. Terry explains that stopping further bleeding after the initial rupture is crucial since a second episode of bleeding can be fatal. The bleeding can also lead to life-threatening medical conditions such as hydrocephalus, where too much spinal fluid accumulates in the brain, or cerebral vasospasm, where the brain blood vessels constrict and cut off blood flow that can lead to stroke. Farquhar's surgeons worked to avoid this potential damage by performing what is known as a surgical clipping procedure to clamp the aneurysm to stop additional bleeding.
Though Farquhar's survival and recovery will depend on how he responds to treatment in the coming weeks, there have been some early signs of encouragement.
"There's a good correlation between how patients look when they first enter the medical system and how they eventually recover," says Dr. Terry. "Though it's early, the fact that Farquhar had movement in his limbs and was able to answer questions leads me to believe he has a chance to make a good recovery."
Find Your Perfect Match
Answer a few questions and we'll provide you with a list of primary care providers that best fit your needs.
Source: John B. Terry, MD, Clinical Neuroscience Institute; USA Today