Parental Control: Help Your Kids Safely Navigate Social Media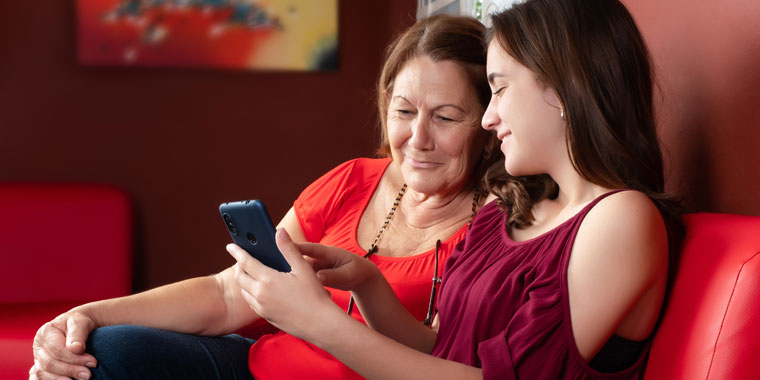 After Facebook whistleblower Frances Haugen's revelations on "60 Minutes," about Facebook allegedly putting profit over public safety, Premier Health Now reached out to Sara Wilson-Rector, CNP.
We jumped right past the issue of social media and political polarization to what matters most to Wilson-Rector, a certified nurse practitioner in family medicine: the effect social media can have on children and teens, and what parents can do to protect them.
"The biggest concern I have when it comes to kids is their ability to understand some of the things that are being put out there on social media," she shared. Her other concerns:
Bullying, which crosses over real and virtual life
"Do they know who they're really talking to when they're meeting people online?"
Kids "comparing themselves to other people, even celebrities." She adds, "As adults I'd like to think we have the ability to make more insightful, educated decisions, but I don't know that our young kids and teenagers have the capacity to understand all of that."
Resulting problems with self-esteem and body image (a concern voiced by Haugen, alleging that Instagram harms young girls)
Children and teens projecting their feelings on social media, rather than taking their concerns to parents or other trusted adults like guidance counselors and family friends
Depression and anxiety
What Can Parents Do?
"Kids want their independence, but as a parent, if you don't know what they're really posting or who they're talking with on social media, you lose opportunities to direct them in a good way, to give them the right kind of guidance," Wilson-Rector says.
Here's what she recommends:
Know your children's social media login information.
"At the very least," she adds, join your children's social media networks so you can follow their posts.
Limit your children's time online. For instance, set rules to turn off phones and other devices at times like meals, family game times, and bedtime.
Use parental control apps. (Instagram has reported plans to introduce its own parental control option.)
Warning Signs Parents Should Look For
"The biggest thing for parents," Wilson-Rector says, "is being open to your kids and paying a lot of attention to how much time they're spending on social media.
"If we're not paying attention or being present with our children, we can miss the small changes in their mood or activities or interests."
Some things to look for:
If you notice your child being overtly secretive and unwilling to share things, especially if it's a sudden change
Changes in what they're posting
If they appear to imitate certain styles or behaviors they may be seeing on social media, like emulating a celebrity
"Those should be red flags for parents. Do we need to be diving into deeper conversations as to whether it's innocent, or is there more there that they're not outwardly talking about?"
Wilson-Rector adds that she's seeing more teens with anxiety and depression. Often during appointments, she says, "they're in their phones," maybe texting or scrolling through social media.
"That's the first thing we have a heart-to-heart about: 'OK, let's stop for a second and really think about what we're doing. Are we using smartphones and social media in a positive fashion, or is it part of the problem?'"
Sara Wilson-Rector, CNP, Premier Health Family Care of Vandalia; CNN; NPR