Male Infertility from Pain Pills?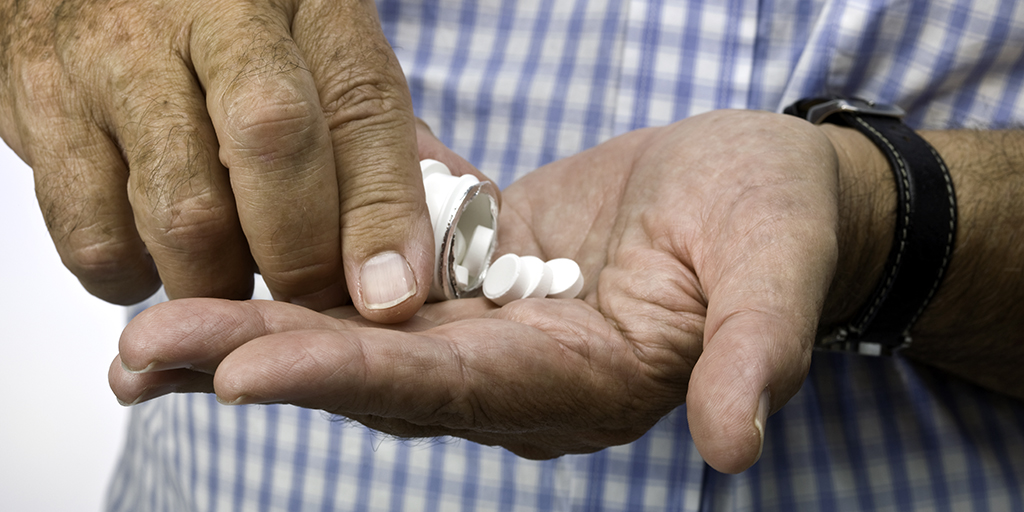 Athletes and others who exercise intensely often use over-the-counter pain medications to control their aches and pains. But according to a new study, ibuprofen – in doses commonly taken by athletes – can lower fertility in men.
What should regular ibuprofen users make of this news, which was published in the journal Proceedings of the National Academy of Sciences? Premier Health Now asked Steven R. Lindheim, MD, of Wright State Physicians Obstetrics and Gynecology.
Exercise, he says, can be "a double-edged sword" when it comes to fertility and pain medicine.
"If we don't work out and we gain weight," he says, "the gain in weight can have a deleterious impact on women's ovulation. And an increase in fat in males can lower sperm counts."
On the other hand, he adds, "With more and more guys taking ibuprofen, that may account for the reductions we're seeing in male fertility." (Sperm counts have been found in sharp decline over a nearly 40-year period in North America, Europe, Australia and New Zealand, according to a recent analysis in the journal Human Reproduction Update.)
The Prescription: Moderation
So, what is the answer? "Anything in life should be done in moderation," says Dr. Lindheim, who directs Wright State's Division of Reproductive Endocrinology and Infertility Education.
Specifically, he advises:
Avoid using maximum dosages of nonsteroidal inflammatory agents, such as ibuprofen, for which the labled limit is 600 milligrams twice a day. Avoid the medication altogether, if possible.
To help relieve and prevent pain after exercise, ice and stretch.
In addition to high intensity exercise, mix in yoga and cross training.
For more guidance, talk with your health care provider.
Source: Steven R. Lindheim, MD, MMM, Wright State Physicians Obstetrics and Gynecology; cnn.com