Making Sense of the Momo Challenge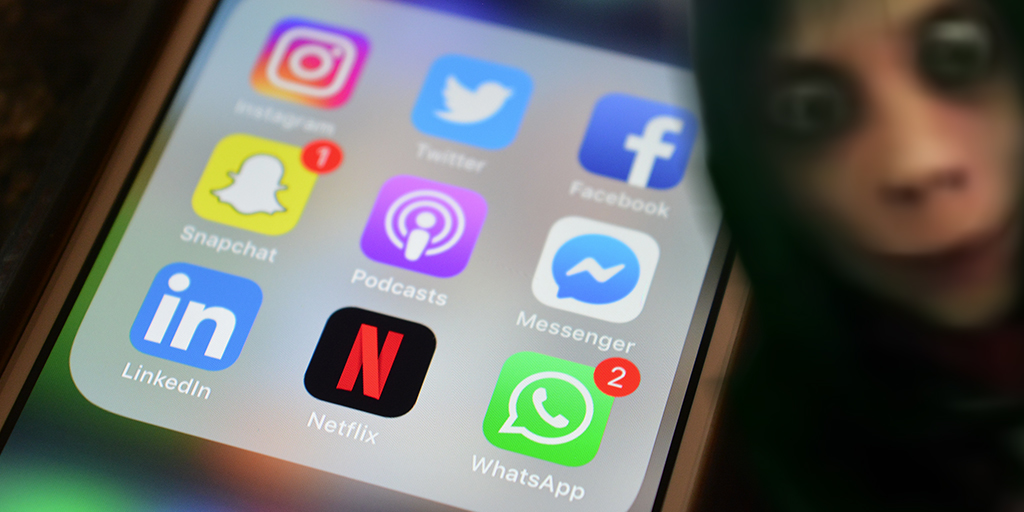 Find Your Perfect Match
Answer a few questions and we'll provide you with a list of primary care providers that best fit your needs.
Legendary horror novelist Stephen King is quoted as saying, "Monsters are real, and ghosts are real too. They live inside us, and sometimes they win."
In today's digital age, separating true monsters and ghosts from the false is a growing concern for parents seeking to protect their children from outside threats. A recent example is the phenomenon known as the Momo challenge, in which young people make online contact with a stranger hidden by a ghastly image simply known as Momo. Momo then asks the user to participate in a series of bizarre challenges that eventually conclude with a challenge to harm themselves or others.
Though the Momo challenge is proving to be a viral hoax, it does invite deeper concerns among parents about what lurks beneath the sea of online content that young people are exposed to each day.
Premier Health Now spoke with neuropsychologist Fadi Tayim, PhD, director of the Brain Mapping Center at the Clinical Neuroscience Institute about the need to protect young people from online threats to their health and safety.
Fighting Fear by Finding Common Ground
"The digital age has allowed children to grow up a lot faster than ever before," says Dr. Tayim. "It's truly important for parents to be aware of what their kids are watching and stay engaged in conversation with them, as there are millions and millions of images and storylines that they're having to process on a daily basis."
Whether the Momo challenge is a real threat or not, Dr. Tayim stresses that younger minds are more vulnerable and aren't always able to separate the real from the fake when immersed in a virtual world. Winning the battle against real or imagined ghosts begins by making the effort to speak with children about the things they are seeing onscreen. It's something that parents need to do often, and as early as possible, he says.
"Things such as this latest concern will come and go, but we see it as a placeholder for the kind of imagery that children can and will be exposed to on a more regular basis," says Dr. Tayim. "When a parent approaches their kids from a place of genuine concern, you'll be hard pressed to find a young person who won't be receptive to it."
Find Your Perfect Match
Answer a few questions and we'll provide you with a list of primary care providers that best fit your needs.
Source: Fadi M. Tayim, PhD, Clinical Neuroscience Institute; CBS News; The Atlantic