Keep Baby Safe: Avoid Infant Walkers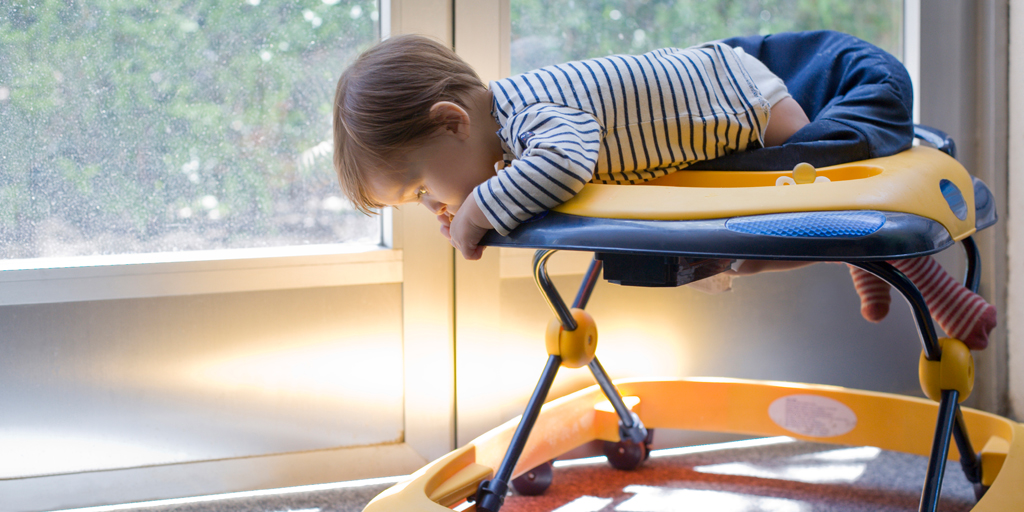 Infant walkers are unsafe and should not be used.
That's the message — again — from the American Academy of Pediatrics as a new study reveals more than 2,000 babies a year are treated for walker-related injuries in hospital emergency rooms.
To understand why the nation's pediatricians want a ban on the manufacture and sale of infant walkers in the U.S., Premier Health Now talked with Michael Griesser, MD, of Premier Orthopedics.
Infant walkers have wheels that allow babies to move fast – up to four feet per second. Most children injured while using a walker fall down stairs, leading to skull fractures, concussions and broken bones. Walkers also let babies reach things and places they can't normally get to, resulting in drowning, burns and poisonings, the study in Pediatrics finds.
"To be clear, I do not recommend their use," says Dr. Griesser. "Not only are they unsafe, but they may also slow motor development."
Walkers allow infants to move in ways they can't physically do on their own, says Dr. Griesser. This can lead to weak muscles and bones and take away a baby's motivation to learn crawling and walking skills.
Between 1990 and 2014, more than 230,000 children under 15 months were treated in hospital emergency departments for walker-related injuries.
Safety standards imposed in 2010 by the U.S. Consumer Product Safety Commission reduced injuries by 23 percent between 2010 and 2014, but they still occur.
Stationary activity centers – which entertain babies with hands-on toys, buttons and sounds – are a safe alternative.
If parents insist on using infant walkers, they should only be used on flat ground in an area with boundaries, like a sunken living room or a basement, says Dr. Griesser. "Parents must be focused on the child at all times and cannot use infant walkers as a form of babysitting."
Source: Michael Griesser, MD, Premier Orthopedics; NPR; Pediatrics