How Does Screen Time Impact Children's Brains?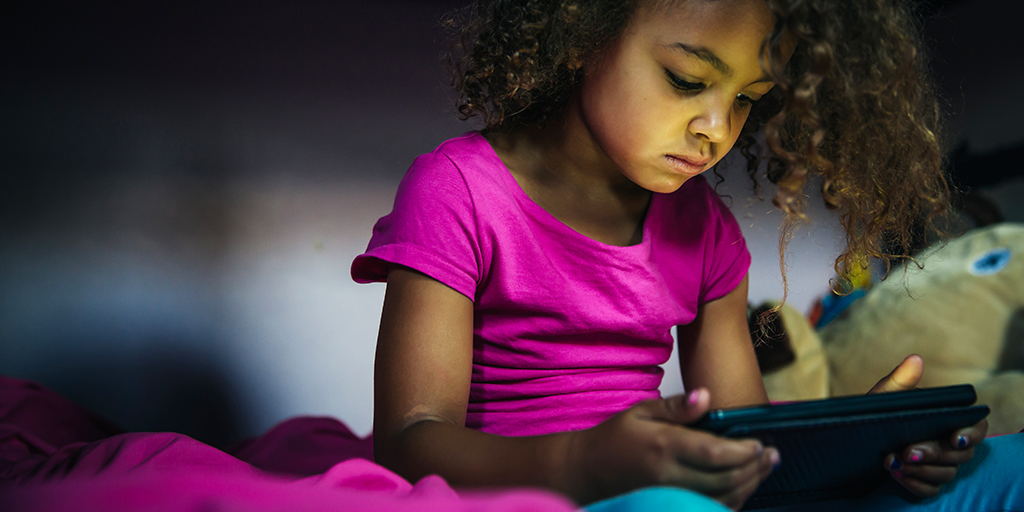 That's a major question being asked in a multi-year National Institutes of Health study that will investigate brain development over a decade in more than 11,000 children ages 9 and 10.
Preliminary results of the national study showed that children who spend more than two hours a day on screens had lower problem-solving and language test scores than those who spent less time on electronic devices. For those who devote more than seven hours a day to looking at screens, they also noted premature thinning of the outermost layer of the brain called the cortex.
Neurologist Michael Kentris, DO, with the Clinical Neuroscience Institute offered Health Now insights on the importance of the study and what conclusions parents can draw for their own children.
"I think the study is important, but it's the tip of the iceberg," Dr. Kentris says. "We're seeing MRI changes, but we don't know if they're good or harmful. There are still questions to be answered."
He adds that current evidence is inconclusive on whether lower test scores are caused by more screen time or related in a different way. Dr. Kentris believes that over time the depth and breadth of the study will yield statistically significant data.
In the meantime, he firmly supports the American Academy of Pediatrics recommendation that children 18 to 24 months of age not use electronic devices except for video chatting. Children ages 2 to 5 should limit device use to less than an hour a day.
For school-age children, he recommends keeping screen time to one to two hours on weekdays.
Dr. Kentris advocates focusing prime time on family interactions and activities like making or building something together, reading a paper book, doing puzzles or working on an electronic kit. He also notes that less time looking at screens offers more time for physical activity.
Finally, he says, "We don't know yet if screen time itself is harmful. At the very least, you could argue that children looking at screens are depriving themselves of more beneficial activities."
Source: Michael Kentris, DO, Clinical Neuroscience Institute; New York Times; CBS News