How a Healthy Mind Supports a Healthy Heart And Body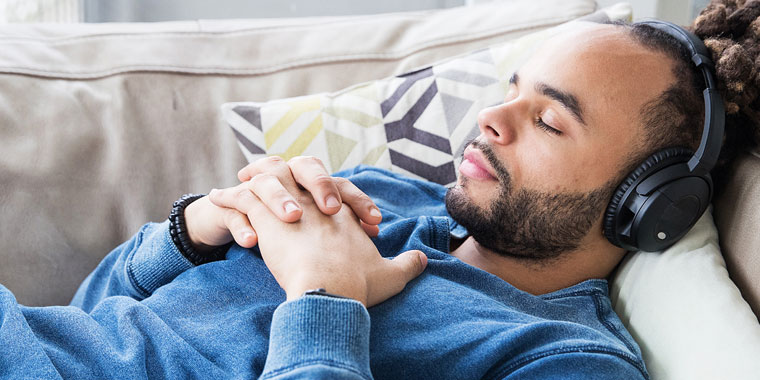 Find Your Perfect Match
Answer a few questions and we'll provide you with a list of primary care providers that best fit your needs.
If you're in good mental health, you're more likely to experience better cardiovascular health and overall health, too. That's the word from the American Heart Association. The AHA, along with four other health councils, completed a scientific review of 128 studies about the association between psychological wellness and cardiovascular health.
To understand how this impacts you and your family, we talked with cardiologist Jacob Gibson, DO.
"We're learning so much more about this, especially now during the pandemic," says Dr. Gibson.
Understanding the Mind-Body Connection
After more than a year of living through the social isolation necessary to combat COVID-19, many people are struggling with psychological conditions. The Centers for Disease Control and Prevention estimates that more than 40 percent of adults are living with a mental health or substance abuse disorder.
"As doctors, we need to be more aware of this mind-body connection," Dr. Gibson says.
For example, depression makes it hard to follow heart healthy behaviors and often leads to inactivity. And we know the impacts of stress on the body, but they are often still overlooked.
The AHA's study review found strong links between good mental and physical health. The research also found connections between poor mental health and other health concerns, including an increase in:
Cardiovascular disease
Eating a poor diet
High blood pressure
High cholesterol levels
Lack of exercise
Not taking medicines as prescribed
Smoking
Type 2 diabetes
Weight-related issues
Many primary care doctors now routinely screen patients and teens for depression. The AHA findings suggest that specialists, including heart doctors, also should keep mental health in mind when meeting with patients, Dr. Gibson says.
"We need to educate patients, too," Dr. Gibson says. "They should feel comfortable telling us how they feel and asking us questions if they don't feel like themselves."
When patients get help in managing stress or treating a mental health condition, they tend to see improvements in their heart and overall health, the AHA study found.
Tips For Achieving And Maintaining Good Mental Health
You can take steps to improve your overall health by addressing your mental and physical wellness, not just one or the other. Dr. Gibson and the AHA suggest these tips:
Find Your Perfect Match
Answer a few questions and we'll provide you with a list of primary care providers that best fit your needs.
Sources: Jacob Gibson, DO, Premier Cardiovascular Institute; Medical News Today; American Heart Association