Hand, Foot and Mouth Disease: Not Just for Kids!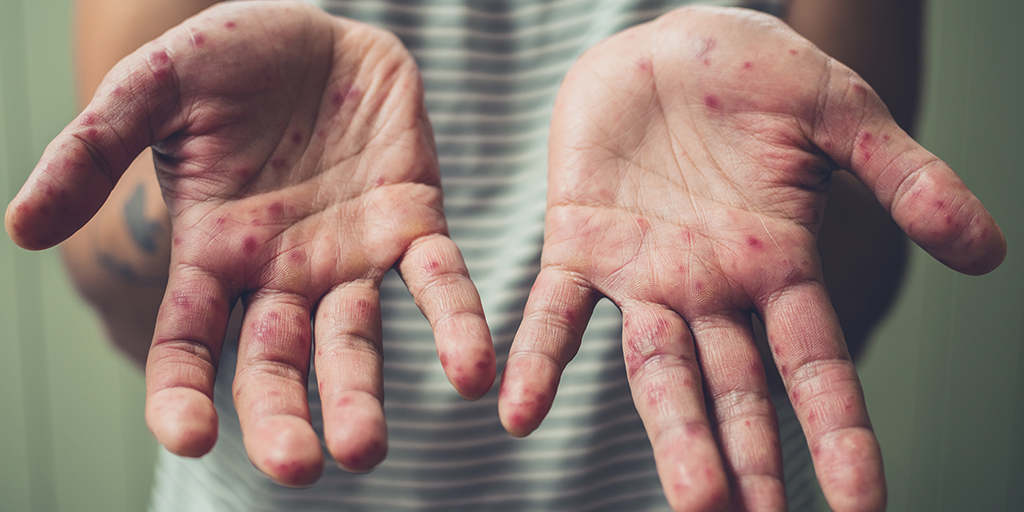 A disease common to children has taken some adult athletes off the playing field recently. Hand, foot and mouth disease (HFMD), typically found in kids, sent New York Mets pitcher Noah Syndergaard to the 10-day disabled list. And it forced the cancellation of the West Virginia University football team's popular fan appreciation day.
Premier Health Now asked Mark Williams, MD, with Jamestown Family Medicine for details. "The disease is common among kids, especially 5- to 7-year-olds," he says, "but that doesn't mean adults can't get it too." Like any virus, HFMD can be spread through coughs or sneezes or by passing germs from hand to hand. "I think it spreads more quickly among children because they aren't so diligent about washing their hands and keeping their fingers out of their mouths," he explains.
"It isn't unusual, however, for the virus to spread among adults in close quarters like locker rooms, on college campuses or in the military," he adds. "It's very contagious, so once it gets started it can be difficult to stop the spread." Although Dr. Williams isn't aware of any sudden outbreaks, he has seen two cases in the last two weeks, "which is more than I've seen in a long time."
The first signs of the disease are typically a sore throat or sores inside the mouth, which show up three to five days after exposure. A red rash, sometimes itchy or with pustules, may appear on the palms or soles of the feet. Symptoms can be painful and don't always appear in all three locations.
Although the disease isn't pleasant, it's also not serious. "It will run its course in about seven days," says Dr. Williams. "It's important to avoid dehydration, especially in children," he says, "so if eating or drinking is not possible, we encourage people to contact their doctor." Pain relievers, such as acetaminophen or ibuprofen, and plenty of fluids will help keep patients comfortable. A mouth rinse can be prescribed if needed.
How to avoid getting HFMD? Wash those hands! And if you can, avoid contact with someone who has it.
Source: Mark Williams, MD, Jamestown Family Medicine; Foxnews.com