Focusing On Suicide Prevention Amidst Pandemic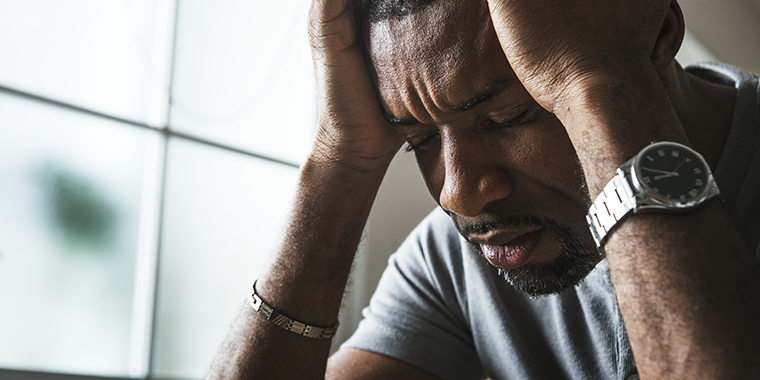 As World Suicide Prevention Day approaches on Sept. 10, it draws attention to a rise in anxiety and depression in Americans, as compared to a year ago. According to a recent report from the Centers for Disease Control and Prevention (CDC), 40.9 percent of Americans surveyed in June 2020 reported at least one adverse mental or behavioral health condition, and 11 percent had seriously considered suicide in the 30 days before completing the survey. Overall, these numbers are significantly higher than those reported in the second quarter of 2019.
Marnie Masten, MS, LPCC-S, LSW, Program Director, Samaritan Behavioral Health CrisisCare, told Premier Health Now that the volume of calls to the Dayton, Ohio, CrisisCare hotline for anxiety and depression has increased since the pandemic began. Stressors related to COVID-19 such as isolation, job insecurity, fear of contracting the disease, burnout of essential workers, and child care issues all contribute to anxiety and depression.
Disruption of mental health care also has been a factor. At the height of Ohio's shutdown, Masten notes, "A lot of individuals weren't seeing their doctor and getting their medications. That's a concern. What's critical in counseling is building a relationship and making a connection. We need to help people feel heard and understood. We're in a better place now because individuals can go to their providers' offices, and we have telehealth appointments working well now."
She adds, "We haven't had higher numbers of suicidal callers, however." In an article on COVID-19 and suicide, the American Psychological Association suggests that it may be some time before the virus' impact on suicide rates is known.
Warning Signs Of Severe Depression
Suicide is preventable in many cases. It's important to recognize if you or someone close to you has symptoms of severe depression or anxiety that could lead to suicide.
Pay attention to these signs of severe depression:
Loss of interest in pleasurable activities
Feelings of hopelessness and helplessness
Persistent thoughts of death
Overeating or loss of appetite
Sleeping too much or too little
Increased drug or alcohol use
Inability to focus or concentrate
Not going to work
Not caring about one's personal hygiene
Withdrawing from family and friends
"There's still a stigma about mental health," Masten says. "Men have the most difficulty reaching out for help. African American and Hispanic communities have higher numbers of depression due to social injustice struggles, educational struggles, unemployment, low wages, and other inequities."
Masten encourages people to seek help: "Depression and anxiety can be managed. There's not a magic pill, but a course of individual counseling and medications can have a big impact. We need to recognize when someone is trying to reach out and ask for help."
Tap Into Resources
As a positive step toward good mental health, Masten recommends taking time to regroup and take a break from social media and television. "Focus on healthy options, and check in with family members and neighbors," she says. "And we need to be kind to ourselves and kind to each other."
If you or someone you know needs help, Masten says, suicide prevention services locally and nationally are available 24/7, 365 days a year. Contact:
CrisisCare, operated by Samaritan Behavioral Health in Dayton, Ohio, for suicide prevention, depression, anxiety and other mental health crises: 937-224-4646
National Suicide Prevention Lifeline: 800-273-8255
Text For Hope, a volunteer national suicide prevention texting service: 741741
Source: Marnie Masten, MS, LPCC-S, LSW, Program Director, Samaritan Behavioral Health CrisisCare; Centers for Disease Control and Prevention; American Psychological Association