Chuckle Your Way To Better Health. Here's How.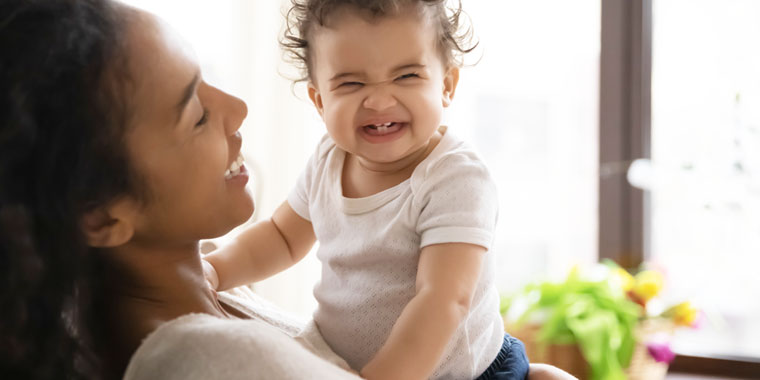 Life doesn't always resemble a comic strip, especially in 2020. But a good belly laugh can shift your focus to life's funnier side and improve your health, says Annie Aziz, MD, with Premier Health Primary Care - Beavercreek.
Herself a perpetual smiler, Dr. Aziz shared with Premier Health Now five good reasons why you should celebrate Tell a Joke Day, on August 16, with a good laugh.
You'll get a quick pick-me-up. "Just like exercise, laughing releases endorphins, which depress your appetite and decrease your stress," Dr. Aziz reports. "In 30 minutes, you'll feel better!"

It's good for your cardiovascular system. "Laughter has been shown to improve your good cholesterol and blood flow to your heart," says Dr. Aziz. "It has also been shown to decrease aggressive behavior, particularly in those with severe dementia."
You'll tap into your happy side. "You can fake a smile, but you can't fake a good belly laugh," says Dr. Aziz.
You'll release chemicals in your brain that are known to reduce anxiety and depression. "In fact, a small study of cancer patients showed that regular sessions of laughter improved their mood and their acceptance of the disease," she says.
It's contagious! If you've ever heard a baby giggle, you know this to be true. "Not only does a good laugh make you feel better," says Dr. Aziz. "You'll spread the good vibe to those around you, too."
Your brain has the power to create a positive picture or a negative picture of what's ahead, says Dr. Aziz. These days, with COVID-19 causing so much stress and fear of the unknown, she recommends using laughter to relieve the stress and direct your brain to focus on the positive.
"But never let others be the target of your laughter," advises Dr. Aziz. "Like I tell my children, be sure others are laughing with you."
Source: Annie Aziz, MD, Premier Health Primary Care – Beavercreek; National Institutes of Health; American Heart Association