Can Taxes Reduce the Sweet Allure of Sugary Drinks?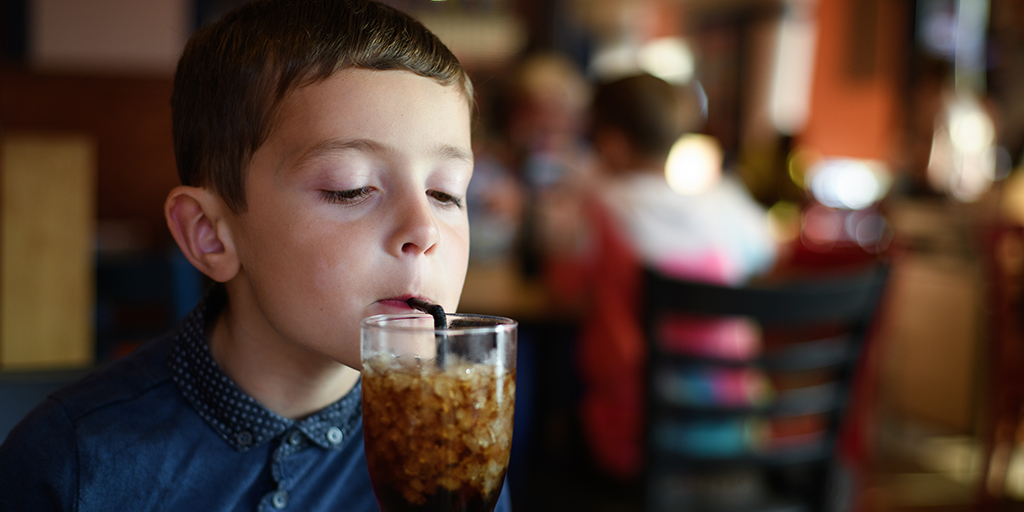 Sugary drinks lure us with their sweetness. Then sock us with calories that often bring on weight gain and health threats like diabetes, high blood pressure, and heart disease.
What's the answer to reducing this risk and our intake of sodas, sports drinks, and juice?
One approach: recent recommendations by the American Academy of Pediatrics and American Heart Association for government policies – including taxes – to discourage our sugary drink habit.
Another approach is one that Joseph Allen, MD of Premier Health Family Care of Vandalia shared with Premier Health Now.
Any way you cut it, he says, decreasing intake of sugary drinks can be difficult. But Dr. Allen says, "I don't feel that taxing these items is an effective approach to get patients to make better decisions for their health."
Moving Along the 'Spectrum' to Water
He prefers helping patients move along, what he calls, "a spectrum" – "dialing it back from high-caffeine, high-calorie, sugary drinks to flavored waters, and further down the spectrum to water."
He adds, "With flavored waters you still get a little of that sweetness, but fewer calories."
Rather than "browbeating" patients about cutting out sugary drinks, Dr. Allen says, "I take a lifetime approach. As I build a relationship with a patient, I can be much more effective than if I'm just having a one-time conversation.
"I can talk with them about alternatives (like flavored waters) and the health benefits of getting off sugary drinks. And to be mindful that calories tend to be part of the sweetness."
He adds, "I remind my patients that you've got to enjoy life a little. If it's (drinking sweet beverages) enjoyable for you, once in a while it's OK. Moderation is key."
Source: Joseph Allen, MD, Premier Health Family Care of Vandalia; CNN