Bullying 2.0: Coping With Abusive Behavior In Online Gaming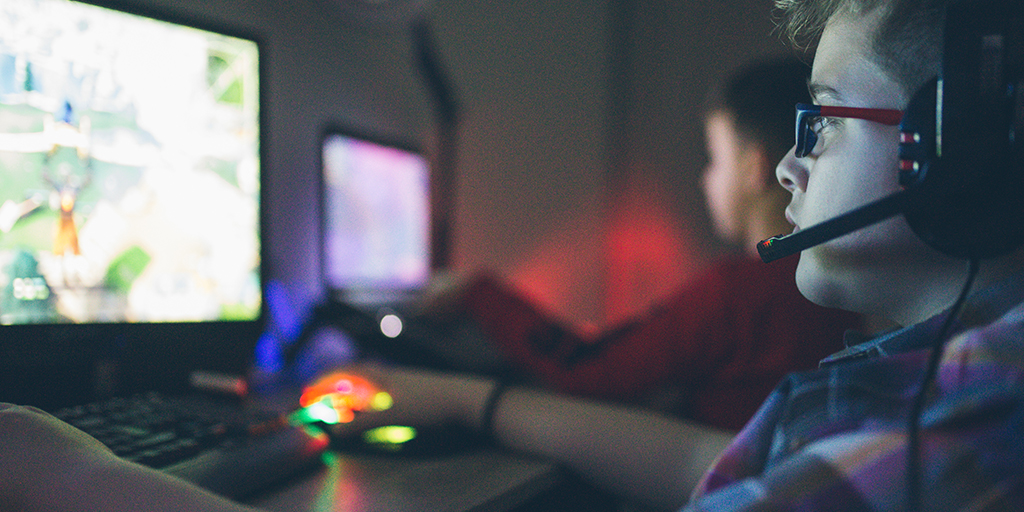 Modern technology allows us to visit virtual worlds that test the limits of imagination. But it seems as if the more negative elements of human nature remain fixed in a place as old as time itself.
Though bullying has taken on many forms throughout history, it is certainly alive and well in the online gaming universe, where hostile and aggressive behavior can often blur the lines between fantasy and reality.
Popular multiplayer video games such as Fortnite, League of Legends, Call of Duty, and Overwatch allow players from all over the globe to compete on teams and communicate with one another as they navigate the virtual terrain. Despite their exciting, fast-paced nature, these games offer player anonymity, which can often be a platform for aggressive speech and behavior that can have real-world consequences.
During National Bullying Prevention month, Premier HealthNow spoke with psychologist Stephen Liptak, PsyD, with Upper Valley Outpatient Behavioral Health Services to learn more about the nature of online bullying and its impact.
Virtual Worlds, Literal Problems
"When a person is gaming, they may not be able to physically bully another person, but you can certainly belittle or intimidate them," says Dr. Liptak. "Apart from verbally abusing players, bullies can take actions that are intended to humiliate others. That might mean that they form alliances to leave out a particular player so no one logs on with them or goes on missions with them."
Though this may be taking place inside an imaginary world, the negative impact it can have upon a person's mental health can be devastating, particularly among young people who are wired with a fundamental need to be included.
Though it can be a challenge for parents to relate to a young person's online existence, Dr. Liptak stresses that moms and dads can take simple steps that will not only allow them to monitor their child's behavior, but also build new levels of respect and relationship.
"It's important not only to set boundaries for screen time or the way your child responds to others, but also to sit down with your son or daughter to ask them to show you how a game works. This is a great way to open up some really positive conversations," says Dr. Liptak. "It may seem boring and confusing to you, but most kids will respond to that kind of interest and even jump at the chance to be the teacher about something that's very interesting to them."
Source: Stephen E. Liptak, PsyD, Upper Valley Outpatient Behavioral Health