Tooth Injuries Need Fast Attention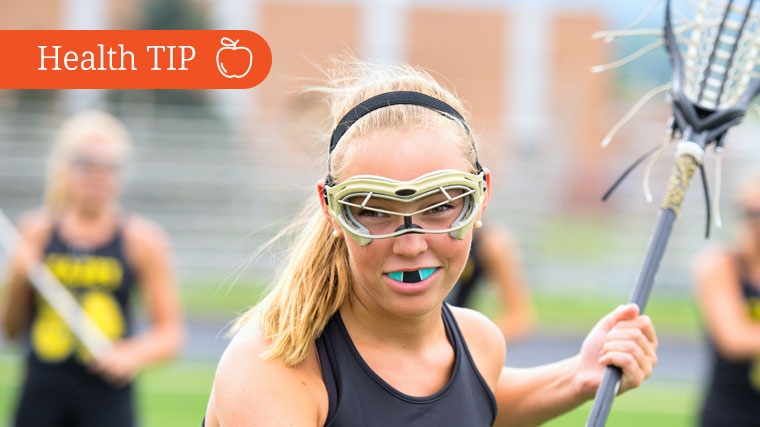 Properly using a mouthpiece can help to prevent dental injuries in athletes. Be sure to follow the instructions provided by the mouthpiece manufacturer. And avoid chewing your mouthpiece as this will decrease its effectiveness.
If you damage a tooth, here's advice from the American Association of Endodontists:
Chipped Or Fractured Tooth
Depending on the extent of the injury, your dentist or endodontist may be able to reattach the broken piece or restore the tooth with an artificial cap or crown. In the meantime, if breathing through your mouth or drinking cold fluids is painful, bite on clean, moist gauze or cloth to help relieve symptoms until reaching your dentist's office. Never use topical oral pain medication, and don't place aspirin on the affected areas.
Dislodged Tooth
If your tooth has been pushed sideways, pulled away from its socket, or pushed further into its socket, you should see a dentist or endodontist immediately to stabilize the tooth. You likely will need a root canal in the coming days to ensure you don't lose the tooth. Children ages 12 and under may not need root canal treatment since their teeth are still developing.
Tooth Knocked Out
If your tooth is knocked out, immediately call your dentist or endodontist. Often the tooth can be restored if treatment is received within 30 minutes. In the meantime, try placing the tooth back in the socket. If it will not stay there, place the tooth is a sealed container with milk or saliva. Do not store the tooth in tap water.
Source: American Association of Endodontists