The Seizure Diary: A Tool For Managing Epilepsy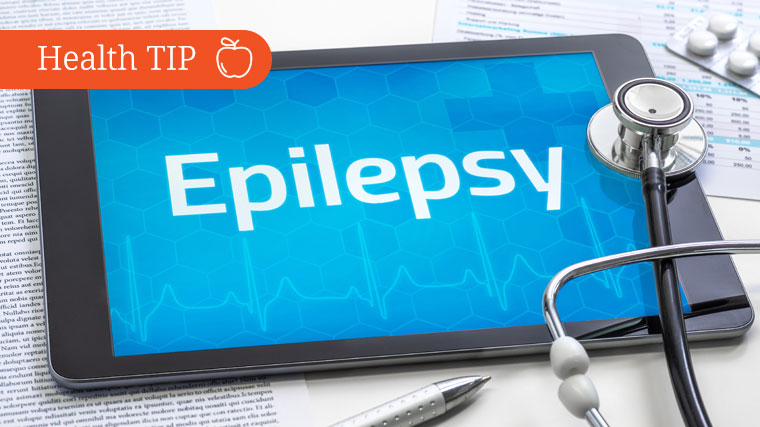 If you've been diagnosed with epilepsy, keeping a diary can help you and your health care provider manage your condition, says neurologist Arshi Naz, MD.
"Maintaining a seizure diary can be very effective for seizure management and can be helpful for your physician to plan your treatment."
She explains that you can use your epilepsy diary – either a paper-and-pen diary or a smartphone app – to record descriptions of your seizures, their frequency, duration, even the days you have no seizures.
"The Epilepsy Foundation offers an app, which can be downloaded, known as My Seizure Diary," she advises.
The My Seizure Diary app helps you track your seizures, other epilepsy symptoms, and health events and triggers that may contribute to your seizures. In addition, the app reminds you when to take your medication and refill your prescriptions, aids you in sticking with your other therapies, helps you share your information with your health care provider, organizes your health history, and supports you in developing seizure response plans.
Dr. Naz adds that you can also enter in the app additional medications that you take, unrelated to epilepsy, "so that the physician can understand if there is interaction going on between those medications and the seizure medication."
Dr. Naz explains the benefits of maintaining an epilepsy diary.
Click play to watch the video or read video transcript.
If you prefer a pen-and-paper diary over an app, Dr. Naz recommends talking with your doctor about what information to record.
Common Epilepsy Triggers
"Sometimes it's difficult to identify triggers or define them," Dr. Naz says. But by recording your activities you may be able to identify a pattern related to your seizures, to help you avoid or minimize certain activities so you can reduce your risk.
Sleep deprivation is a common trigger, she says. Others include:
Alcohol and drug use
Caffeine
Fevers
Flashing bright lights
Low blood sugar
Certain medications – and missed doses
Menstrual cycle
Not eating well
Stress
Time of day
Dr. Naz talks about seizure triggers.
Click play to watch the video or read video transcript.
Epilepsy seizure diaries serve as a good tools to help you, in teamwork with your doctor, find the best treatment and prevention options for managing your seizures and epilepsy.
Source: Arshi Naz, MD, Clinical Neuroscience Institute; Epilepsy Foundation