Should You Or Shouldn't You? When To Call 911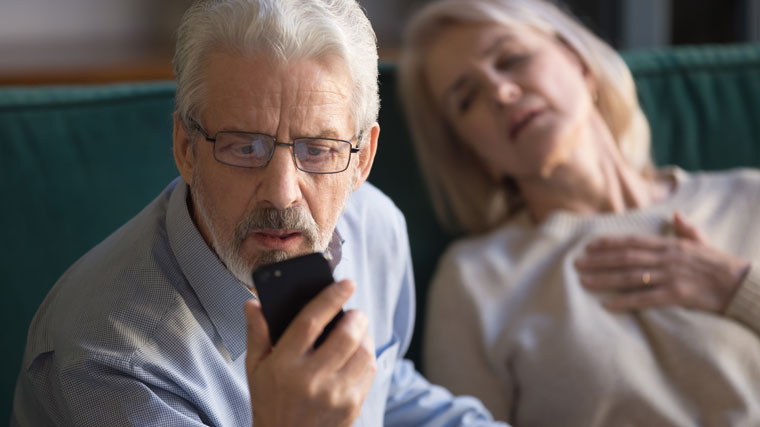 Find Your Perfect Match
Answer a few questions and we'll provide you with a list of primary care providers that best fit your needs.
You shouldn't hesitate to call 911 for a medical emergency. But what's considered an emergency? Emergency medicine physician Laura Gottron, MD, helps to sort it out.
When you call 911, you're activating an intricate system of phone operators, first responders (may include life squad, helicopter, fire and/or police), and hospital emergency staff. "A lot of different organizations come together to get you the medical care you need," says Dr. Gottron, who is based at Miami Valley Hospital. That's why it's important to know what circumstances warrant a call to 911. They include:
Chest pain or pressure that lasts more than a couple of minutes
Shortness of breath
Altered mental status or confusion
Vision problems such as loss of vision, double vision, or blurry vision that doesn't clear
Choking
Burns to the skin: more than first degree with blisters or involving the face or large part of the body
Vomiting blood
Head injury with any seizure, slurred speech, or persistent nausea/vomiting or weakness
Bleeding that is not able to be controlled, or very deep cuts
Severe abdominal pain
Testicular pain or swelling
Problems with balance, confusion, numbness or weakness of one side of the body, inability to talk/slurred speech, or drooping of the face — all possible symptoms of a stroke
Broken bones (if a bone is protruding through the skin or if a body part looks deformed)
Seizure, if it is the first one
Overdose or suicidal attempts or threats
Babies under age 3 months with fever greater than 100.4
In addition to these medical emergencies, you also should call 911 if you witness a crime, accident, or fire.
Teach Your Children About 911
It's important to teach children the proper use of 911, says Dr. Gottron. "Kids as young as 3 can learn how to activate the 911 system. They can save lives." She suggests teaching children what type of situation should result in a 911 call, and that it's appropriate to make that call. "Especially if they don't have an adult to help, or if the adult is not able to talk," she says.
Although most 911 calls are now traced, it's good to have your street address and phone number written down and kept near the phone.
Tell children they need to get to a safe place before making the call, Dr. Gottron adds. "If there's a fire, they need to get out of the building first." They also need to understand that calling 911 as a prank can have serious consequences.
If You Call 911 By Mistake
Don't hang up! For any call, the operator will make sure you're safe, either by calling you back, or by sending a first responder. If you call by mistake, stay on the line and admit the mistake.
It's OK To Go To the Emergency Department
Sometimes you may need emergency care but not the assistance of 911. "If your condition can't wait for an appointment with your doctor, we're at the emergency department ready to take care of you," says Dr. Gottron. Such instances may include:
Chemical-type exposure
Broken or fractured bones, sprains or strains
Injuries from a fall
Minor allergic reactions
Neck pain from a car accident in which you were able to drive away
Any vomiting or diarrhea if you're concerned about dehydration
Instances of domestic violence or sexual assault
Fever or cough that has you concerned about pneumonia
"These are some examples," says Dr. Gottron. "It doesn't have to be life threatening. We're here to help you."
Find Your Perfect Match
Answer a few questions and we'll provide you with a list of primary care providers that best fit your needs.
Source: Laura Gottron, MD, Miami Valley Emergency Specialists; Nemours KidsHealth