Pregnant And Obese: What To Expect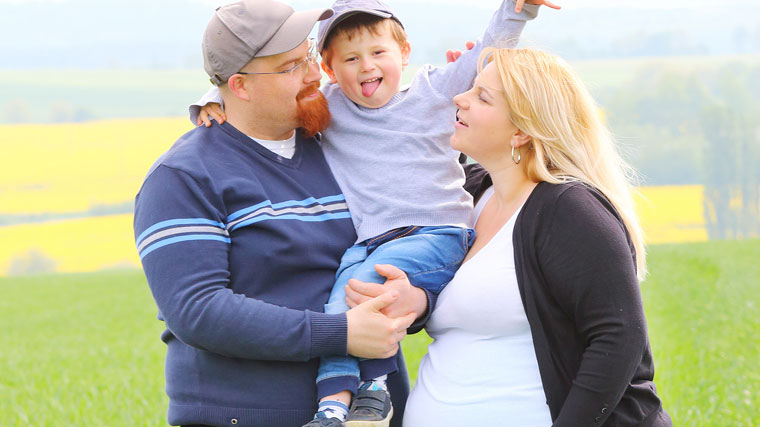 If your body mass index is 30 or higher,your pregnancy is considered high risk. That's because obesity increases the chances of certain health complications for you and your baby. David McKenna, MD, a maternal and fetal medicine specialist, provides the details.
Click play to watch the video or read video transcript.
"The best way to avoid the high risk of pregnancy that comes with obesity is to achieve a normal body weight prior to becoming pregnant," says Dr. McKenna.
Will I Develop Gestational Diabetes?
Because gestational diabetes is common among pregnant women who are obese, your doctor likely will order a diabetes test at your first visit, says Dr. McKenna. The high blood sugar that accompanies gestational diabetes can cause problems for you and your baby. Your baby may grow too large, which can cause problems during delivery. Your baby may be born with low blood sugar. And his organs may not be mature at birth. "Your baby may be more like a preemie despite being full-term," Dr. McKenna explains.
As your doctor and dietitian will explain, gestational diabetes can be treated by taking steps to keep your blood glucose at a normal level throughout your pregnancy.
Is Pre-eclampsia a Threat?
Pre-eclampsia is a condition of pregnancy that causes high blood pressure and other problems for mom. There are numerous conditions that can increase your chances of developing pre-eclampsia; obesity is one of them. Studies have shown that the heavier you are before you become pregnant, the greater your risk of pre-eclampsia. If you develop the condition, your doctor will advise you on how to monitor your health. Treatment can help to avoid serious complications.
C-Section Or Vaginal Delivery?
Some moms worry that if they are obese, they will be required to deliver their baby by C-section. Although your chances of needing a C-section are higher than non-obese moms, a vaginal delivery is certainly possible. Dr. McKenna explains why.
Click play to watch the video or read video transcript.
Is It OK To Gain Weight While Pregnant?
Although weight gain is normal for some pregnancies, "if you're obese and pregnant, we want your weight to stay the same or to increase by no more than 20 pounds during your entire pregnancy," says Dr. McKenna. Losing weight once you become pregnant is not recommended, he adds. Here's why:
Click play to watch the video or read video transcript.
Is a Healthy Pregnancy Possible?
Yes! Despite the risks, you can have a healthy pregnancy if you are obese. Under your doctor's care:
Carefully manage your weight
Eat healthy
Exercise regularly
Visit your doctor as prescribed so that any complications can be monitored
Source: David McKenna, MD, Perinatal Partners