Managing Your Post-Pregnancy Stretch Marks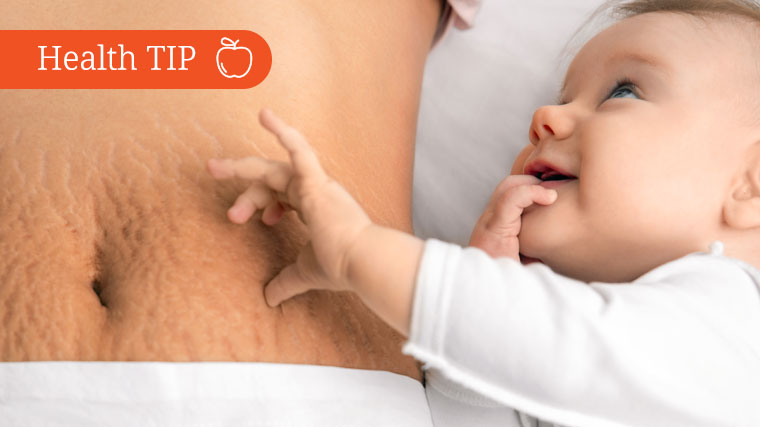 Stretch marks are scars that occur when your skin stretches. They're most commonly found on your belly as a result of pregnancy. If you're unlucky enough to get them (not everyone does), there are things you can do to make them less noticeable. No single treatment works for everyone, so be patient as you try different approaches. Over time they will fade, but like any scar, your stretch marks are permanent.
Over-the-counter creams or gels may or may not work for you. Research has shown they're most effective when used as soon as you notice your stretch marks. It can take weeks to see results. If you're still pregnant, or breastfeeding, ask your doctor if the product is OK to use. Some ingredients may be harmful to your baby.
Getting a tan can make stretch marks more noticeable. Self-tanners, however, may help to hide them.
Some prescription creams have been shown to be effective. Ask your doctor or dermatologist if they may be right for you.
Home remedies like olive oil, vitamin E oil, and cocoa butter have not been proven to be effective in research studies.
Chemical peels, laser therapy, microdermabrasion, and other procedures performed by dermatologists can make stretch marks less noticeable.
Source: American Academy of Dermatology