Physical Therapy May Help You Avoid Joint Replacement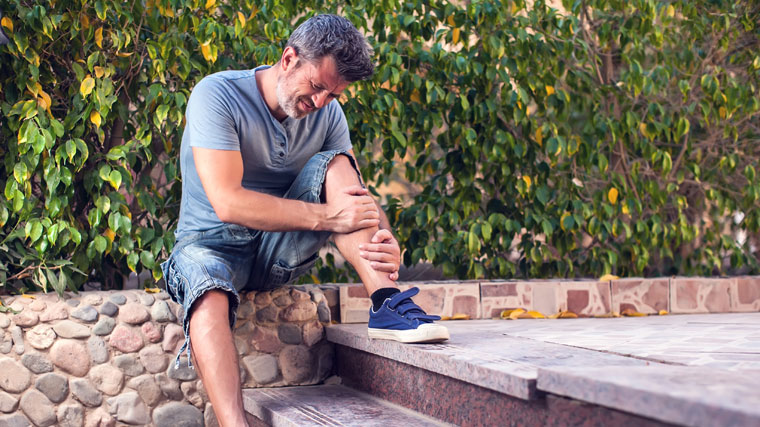 When pain from arthritis, disease, or wear and tear result in a painful joint, replacing it with an artificial joint may seem like the next logical step. Joint replacement surgery can relieve pain and restore your body's natural movement.
But you may be able to avoid it.
"When you have a painful joint, it's natural to use that joint less often," says orthopedic surgeon Richard Davis, II, MD. Maybe you can no longer endure the pain of long walks or hikes you once enjoyed, for example. "But when you use the joint less often, your muscles around that joint weaken," Dr. Davis explains. "This puts stress on the joint and can increase the pain."
In many instances, physical therapy can strengthen those muscles, reduce the pain, and eliminate the need for joint replacement.
What Happens During Physical Therapy?
Under the advice of your doctor, your physical therapist will talk to you about your symptoms and your goals. A typical treatment plan aims to help your joints move better and improve your flexibility, strength, endurance, coordination, and balance. Your treatment will include exercises like stretching, weight lifting, and walking, which usually can be done at home. It may also include techniques like heat, cold, water, ultrasound, and electrical stimulation.
When Will I See Results?
If you're like most, within a couple of weeks you'll have more energy and the ability to do a little bit more, says Dr. Davis. "You should see a significant difference in muscle strength, and less pain in the joint, after two or three months of physical therapy."
Along with physical therapy, your doctor may suggest medications or injections to relieve your pain.
When Is Physical Therapy Not an Option?
If your joint pain is caused by severe arthritis, physical therapy can actually make your pain worse. If that happens, your therapist will customize your exercises to avoid that happening, Dr. Davis explains. "But in some instances the pain never subsides, and joint replacement is your best option."
Regardless of the cause, Dr. Davis says it's probably time to move forward with joint replacement if:
Physical therapy doesn't help
You still have pain on a daily basis
Pain is limiting your quality of life
If you decide to replace the joint, physical therapy will still be advantageous. "We call it prehab," says Dr. Davis. "Strengthening your muscles before surgery has shown to decrease recovery time and help you bounce back from surgery more quickly."
To learn more about physical therapy and joint replacement, talk to your doctor or health care provider or search for a provider.
Source: Richard Davis, II, MD, Premier Orthopedics; MedlinePlus