Orthopedic Specialists For the Worst Injuries To Hands, Bones, Joints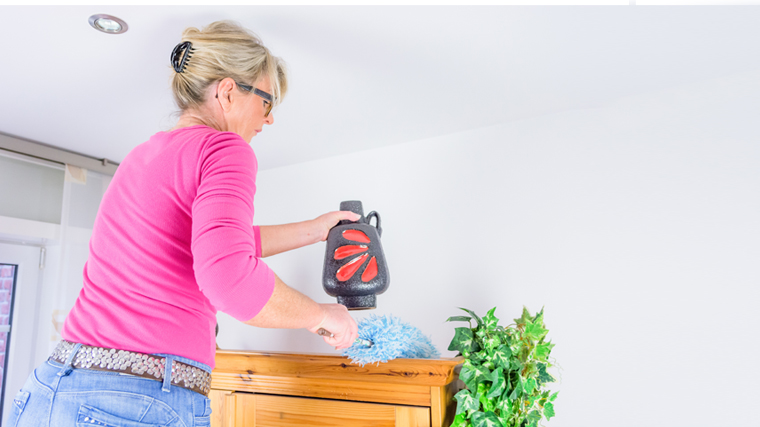 If you tumbled from a roof or sustained major injuries in a vehicle crash, your complex injuries might require advanced, specialized care. You might need the expertise of a hand surgeon or an orthopedic trauma specialist.

It takes 12 to 13 years of higher education to become an orthopedic surgeon. Afterwards, some surgeons opt for one more year of specialized training to learn how to treat complex hand, bone, muscle, and tendon injuries that usually result from trauma.
Hand surgeon Matthew Cavo, MD, and orthopedic surgeon Michael J. Prayson, MD, are two of many orthopedic specialists available to patients at Miami Valley Hospital. As Dayton's most experienced Level I Trauma Center, Miami Valley Hospital provides our region with the highest level of trauma care for the most critically injured.
The most complex cases seen by Dr. Cavo, Dr. Prayson, and their colleagues are a result of:
Falls, primarily from roofs, ladders, trees, or steps
Motor vehicle accidents including cars, motorcycles, and ATVs
What Do Orthopedic And Hand Specialists Treat?
While a general orthopedic surgeon routinely performs joint replacements, sports injuries, and reconstruction of ligaments, orthopedic trauma and hand specialists treat more complicated injuries including:
Long bone fractures like the femur or tibia
Injuries to the hip socket or joints
Complex fractures of the pelvis, shoulder, elbow, wrist, foot, or knee
Bones that haven't healed properly or have become infected
Many patients have multiple bone injuries in addition to an injured spleen or liver, for example.
Why Is Hand Trauma So Common?
Falls often involve serious injury to the hand, as people will use their hand to try to break their fall. Because the hand is so complex, an injury to the hand can involve a multitude of tendons, blood vessels, nerves, bones, and ligaments. "It makes a big difference for trauma patients to be seen at a hospital where there is a hand surgeon on call to immediately assess and address their need," says Dr. Cavo. "A delay in care can mean the difference between a finger that is saved and one that is lost, or a hand that is restored to its full function versus one that has lifelong limitations."
All Premier Health emergency centers have hand surgeons available on call 24/7.
Benefits Of Treatment By a Specialist
Studies show that patients who receive care from orthopedic trauma specialists have shorter surgeries, fewer complications, lower mortality rates, and shorter hospital stays compared to treatment by surgeon who are not specialists. Advances in implant technology have contributed to the efficiency of orthopedic trauma specialists.
Avoiding Complex Injuries
While some complex injuries cannot be avoided, Dr. Prayson recommends reducing your risk by placing a limit on how high you're willing to climb. "Personally, I don't climb more than three or four rungs on a ladder. Unfortunately we see many injuries from people who have fallen while cleaning gutters, hanging Christmas lights, or getting on or off a roof. I'd think twice before climbing a tree as well!"
Sources: Matthew Cavo, MD, Hand and Reconstructive Surgeons and Associates; Michael Prayson, MD, Premier Orthopedics; Orthopedic Trauma Association