Medical Massage Treats Pain Without Medication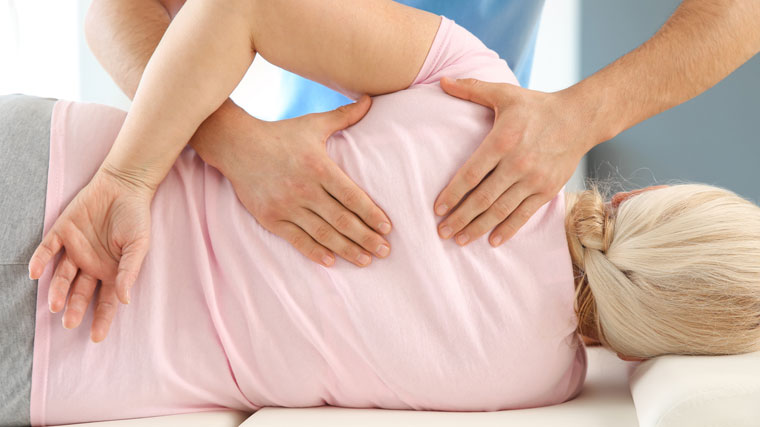 Different than the massage you can get at the spa, a medical massage (also called a clinical massage) is a non-pharmaceutical way to get pain relief. A medical massage is targeted to a specific area of your body that needs healing: an injury from an accident, for example, or injury from overuse. Medical massage therapists are specially trained or licensed to treat your condition.
How Is Medical Massage Different Than a Spa Massage?
While they may relieve pain and use some of the same techniques as a medical massage, the main goal of a spa massage is to provide relaxation and stress reduction. A medical massage is different, explains physician assistant Ben Mishler, PA-C. "A medical massage therapist generally is working under the orders of a doctor. They have your medical condition in front of them and they target a specific area of your body that is causing pain."
Medical massage therapists are board certified. In addition to earning their license as a massage therapist, they undergo significant additional training to receive board certification. They work in a health care setting like a hospital or outpatient clinic. Some physical therapists also have board certification in medical massage.
Am I a Candidate For a Medical Massage?
Medical massages can be ideal if you are unable to take anti-inflammatory drugs like ibuprofen (Advil/Motrin), acetaminophen (Tylenol) or naproxen (Aleve). This may include people with kidney, heart, or liver disease, says Mishler, or if you want to avoid prescription painkillers. "You would also be a good candidate if you prefer a more homeopathic or natural approach to pain relief instead of taking medication," he adds.
Medical massage has been recommended to relieve pain from musculoskeletal conditions, chronic headaches, chemotherapy side effects, back pain, and overuse injuries. It also has been shown to lower blood pressure and heart rate, and improve your body's immunity and flexibility.
Are There Risks?
Mishler explains that a medical massage could result in:
Soreness from the pressure applied to your muscles and joints
Dehydration
Bruising. "If you bruise easily or are taking blood thinners, a massage could result in bruising at the site of the pressure," says Mishler.
Will Insurance Pay For a Medical Massage?
While some insurance carriers pay for a medical massage, others do not. Check with your insurance carrier to find out if yours will be covered.
Source: Ben Mishler, PA-C, Englewood Family Practice; American Medical Massage Association; Medical Massage Practitioners of America; National Cancer Institute