Getting Pregnant After Weight Loss Surgery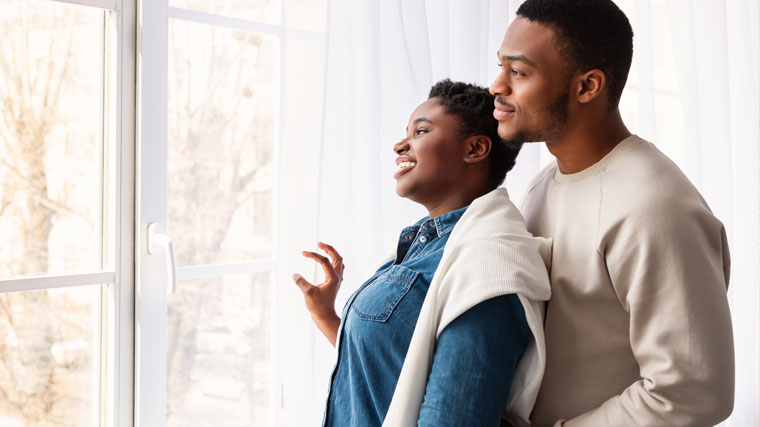 If you've had weight loss (bariatric) surgery and want to get pregnant, here's good news. Your weight loss can improve your chances of a healthy pregnancy and baby. Maternal and fetal medicine specialist Dr. David McKenna, explains why.
Click play to watch the video or read video transcript.
How Weight Loss Affects Fertility
Overall, women who suffer from obesity tend to have more issues with fertility, says bariatric surgeon Alice Wang, MD, with Premier Weight Loss Solutions. "But as you lose weight, your hormones can become more balanced, which typically improves your ability to conceive," she says.
Many women find that their periods become more regular following weight loss, she explains. This happens particularly for women with polycystic ovary syndrome. "The hormones that have hindered ovulation start to normalize following weight loss, making it easier to become pregnant." Symptoms of polycystic ovary syndrome also tend to improve.
Why It's Best To Wait Awhile
Following surgery, it's best to wait at minimum one year, and better to wait 18 months to two years before becoming pregnant, says Dr. Wang. "If too soon, you're at higher risk for having a small baby for the gestational age."
Because your body undergoes significant changes following surgery, it's important to wait to conceive in order to be sure your fetus is not affected in any way. In the months immediately following surgery, you'll follow a strict diet. You'll likely lose weight quickly, and your body won't absorb many of the vitamins and nutrients from food as effectively as it did before surgery. The most common nutritional deficiencies after weight loss surgery are calcium, protein, iron, folate, vitamin B12, and vitamin D.
If you do become pregnant shortly after having surgery, notify your health care provider and surgeon immediately. You may be advised to:
Avoid vomiting by

Chewing thoroughly before swallowing
Eating small portions
Eating slowly
Gradually making the change from liquid to pureed food to solid food
Saving liquids for at least 30 minutes after a meal

Monitor nutrients in your blood level as part of prenatal care
See your doctor for all scheduled prenatal visits
Take additional vitamins
Though symptoms such as nausea and vomiting can be common during pregnancy, your surgeon will be able to determine if your symptoms are related to your pregnancy or because of the weight loss surgery.
Will Pregnancy Hinder Weight Loss Success?
"There's limited data, but so far what we've seen is that pregnancy does not hinder weight loss success," says Dr. Wang. "Typically women will gain weight while pregnant, but return to their baseline weight after having the baby."
Sources: David McKenna, MD, Perinatal Partners; Alice Wang, MD, Premier Weight Loss Solutions; Food and Drug Administration; Obesity Action Coalition