Add Flexibility To Arthritic Joints With Physical Therapy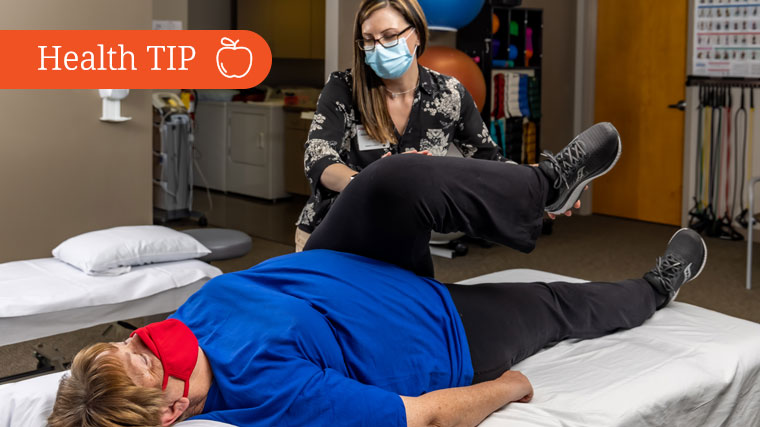 Physical therapy is often one of the first steps in treating arthritic joints and improving your quality of life, says orthopedic surgeon Michael Raab, MD.
Physical therapy can help improve the flexibility and range of motion in your affected joints – and reduce pain.
"Many times the stiffening that occurs in a joint from arthritis is a source of pain itself," Dr. Raab says. "Even if the joint is arthritic, once the range of motion and the flexibility of the joint is reestablished, the patient's joint pain may diminish greatly."
He explains that physical therapy can help you:
Reestablish joint motion and flexibility
Strengthen muscles around the joint. "There's more force on the joint if the muscles are weak."
Improve your gait pattern. Changing how you walk can help you avoid patterns that may increase joint pain.
Dr. Michael Raab discusses the role of physical therapy in arthritis treatment.
Click play to watch the video or read video transcript.
And to help maintain the gains that physical therapy provides, your therapist can provide you a program of exercises to complete routinely at home. "The home exercise may be just as important as the physical therapy," Dr. Raab says.
A physical therapist can also advise you on self-care of your joints and serve as your resource to see as needed.
Source: Michael Raab, MD, Premier Orthopedics