A Healthier Way To Prepare Foods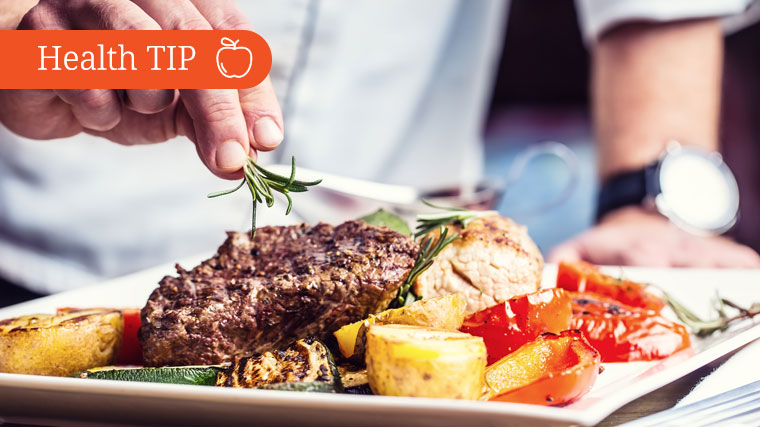 Eating healthier can be as easy as preparing your favorite foods differently. By eliminating fried foods you'll cut down on fat and calories. Choose instead to bake, broil, boil, microwave, or grill. Boost the health factor further with these tips:
Add protein by choosing beans, peas, or soy as part of your main dish.
Skip high fat sauces, gravy, and breading.
Buy fresh vegetables and eat them raw or steamed so they hold their nutritional value.
Trim off visible fat before cooking.
Drain off fat as you cook.
Instead of enhancing flavor with salt, sugar, and butter, experiment with herbs.
Choose the leanest meats:

Beef. Round steaks and roasts (eye of round, top round, bottom round, round tip), top loin, top sirloin, chuck shoulder and arm roasts. Choose ground beef that's at least 90 percent lean .
Pork. Tenderloin, center loin, ham, and pork loin
Poultry. Boneless, skinless chicken and turkey breasts
Keep your health a priority by modifying your eating habits.
Source: U.S. Department of Agriculture; National Institutes of Health