Healthy Meal Plan a Key Ingredient For Diabetes Management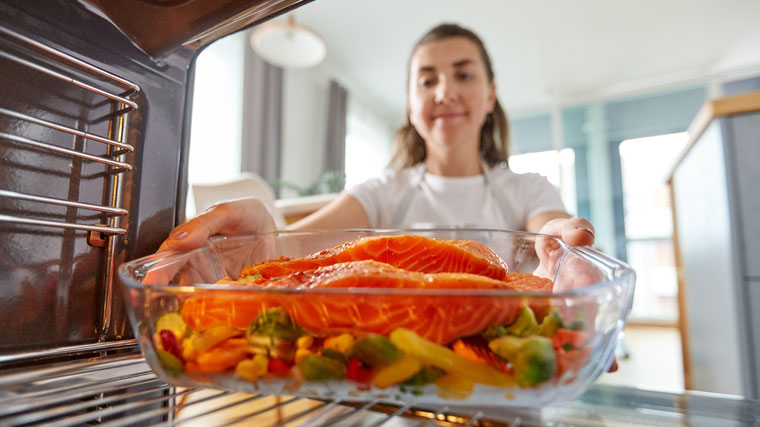 Find Your Perfect Match
Answer a few questions and we'll provide you with a list of primary care providers that best fit your needs.
Finding out that you have type 2 diabetes might make your food choices are greatly limited.
In reality, however, once you adopt a diabetes meal plan you should be able to still enjoy the foods you love – in moderation – while keeping your diabetes under control.
Your doctor and/or a dietitian can help you create a personalized meal plan that balances your insulin or oral medication with the food you eat and the exercise you do.
When you have diabetes, eating a healthy diet helps to reduce your risk of having heart disease, stroke, and other complications.
Your healthy diet should include:
Beans
Fish
Fruits
Lean meats
Non-fat dairy products
Poultry
Vegetables
Whole grains
Foods rich in vitamins, minerals, and fiber are preferable to processed choices. These foods, like all foods you eat, should be part of balanced meals served in appropriate portion sizes.
Knowing how your plate should look at mealtime can help you control your portions. Try these steps:
Imagine dividing your plate down the middle. Then divide one side in half again.
Fill the largest section with non-starchy vegetables, such as spinach, carrots, green beans, cucumbers, or tomatoes.
Fill one of the two small sections with grains or starchy foods, such as bread, cereal, grits, rice, peas, corn, potatoes, or pretzels.
Fill the other small section with protein, such as chicken, tuna, seafood, lean beef, tofu, or eggs.
Add a measured serving of fruit and/or dairy, as your plan allows.
Choose a small amount of healthy fats, such as avocado, nuts, seeds, or vinaigrettes.
Have a low-calorie drink, such as water, unsweetened tea, or coffee.
When you have diabetes, keeping track of how many carbohydrates you eat will also help manage your blood glucose level.
Once you have worked with your doctor to determine how many carbs you can have at each meal, set that limit for yourself to keep a good balance.
Foods that contain carbs include grains, starchy vegetables, fruit, juice, milk, yogurt, dried beans, soy, sweet snacks and drinks, and sugary treats.
Once you get the hang of tracking your carbs and managing the portions on your plate, taking care of your diabetes at mealtime won't seem so difficult.
Find Your Perfect Match
Answer a few questions and we'll provide you with a list of primary care providers that best fit your needs.
Source: American Diabetes Association