Living Their Best Lives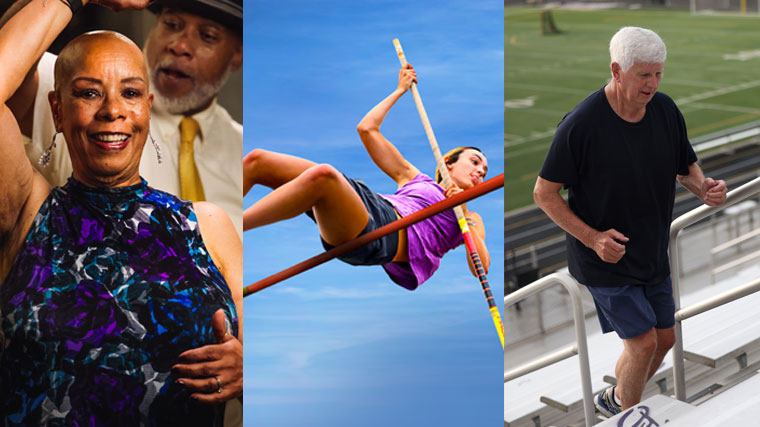 From a ballroom dancer to a young athlete and her father to an active senior, Premier Orthopedics helps patients return to the lives they love.
Roberta Pitman
Urban ballroom dancing keeps Roberta Pitman's feet moving. The retired music teacher from Dayton spends hours each Monday, Friday, and Saturday at the Trotwood YMCA dancing to jazz or rhythm and blues. But the tempo slowed down for Roberta when she began to feel sharp pains and soreness around her knee.
"I didn't think anything of it, but it became constant," says Roberta. "Even when I walked, I found myself limping."
James J. Klosterman, MD, orthopedic surgeon at Premier Orthopedics at Miami Valley Hospital North, says that Roberta's quality of life was diminished by her knee arthritis, "and she was wanting to get back to an active lifestyle." The best way to get her back on the dance floor was a knee replacement.
After her surgery, Roberta was determined to get back on her feet and start the rehabilitation process. "I did the exercises – all of them," she says. "I went to physical therapy and kept walking to get my strength up."
Roberta is back on the dance floor, encouraging others to not let their aches and pains slow them down. Read her success story.
Ella and Joel Phillips
Last fall, Ella suffered a broken clavicle in a traffic collision on her way to a school football game. The vehicle, driven by Ella's father, Joel Phillips, was hit by another vehicle in an intersection.
The injury was a concern for Ella, a busy student athlete. Her father called Michael Griesser, MD, orthopedic surgeon with Premier Orthopedics in Middletown, who had operated on Joel after he experienced a shattered clavicle following a snowboarding accident a couple years prior. Dr. Griesser performed Ella's surgery shortly after the collision.
"The surgery helped out a lot with the pain," Ella says. "Dr. Griesser and his staff did an amazing job and were very nice throughout my treatment."
"I cannot thank Premier Health enough for the care and services they provided me and my family," Joel says. "Although I hope I don't ever have to see them again, it would be the first phone call I made."
Ella now participates in track, volleyball, and basketball at school. Read her full story.
Ned Myers
For 81-year-old Ned Myers, age is just a number. He often hits the slopes at a ski resort in Vail, Colorado.
"I took an early retirement and decided I might just go out to Colorado for a winter," Ned explains. But his time on the slopes came to a screeching halt when he fractured both his tibia and fibula in a skiing accident. "The doctors in Colorado put three plates in my leg," Ned says. "The main fracture in the tibia never healed."
Once he returned to Ohio, Ned had a consultation with Jennifer Jerele, MD, a board-certified orthopedic surgeon fellowship trained in orthopedic trauma care at Miami Valley Hospital. "His case was pretty complex … he came to us quite a while after he had his first procedure." Dr. Jerele and Ned decided to remove the plates and screws in Ned's leg and install other medical hardware.
After surgery, Ned was out of his hospital bed and walking with a walker in one day. Now, Ned is back to enjoying the activities he loves. "Last summer, I thought my skiing days were over. If it weren't for the team at Premier Health, I'm not sure what I would have done."
Back to the Winter 2022 issue of Feel Good magazine.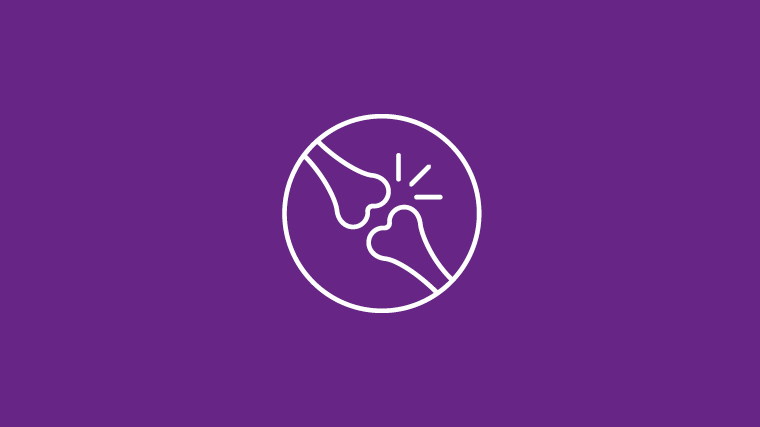 Enjoy a Pain-Free Life
Premier Health Orthopedic Specialists can help get you back in action. Find a provider and schedule an appointment.
Find Out More