Employee Assistance Program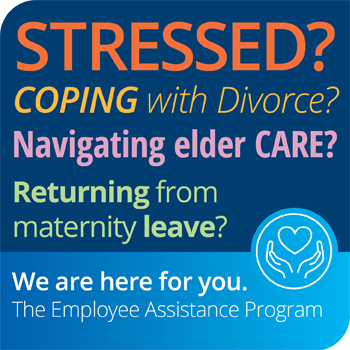 EmployeeCare is Premier Community Health's Employee Assistance Program (EAP), a comprehensive counseling service offered to employees, through their employers, to assist with short-term counseling needs. The EAP is free, voluntary and confidential and available to employees and household members to address a range of life problems, from every day to strenuous.
If you're an employee, through EmployeeCare, you and your family members living within your household can receive free professional, confidential counseling on both personal and work-related problems. And if you're an employer, we offer a wide range of services to help your workforce stay healthy, happy and productive.
Services Provided
For employees and members in their household:
Short-term, solution focused counseling
Expert assessment and referral source
Substance Abuse Professional (SAP) services in accordance with the Department of Transportation (DOT)
Access to 24/7 crisis line
Newsletters
Portal/App
Other services include:
EAP orientation and healthy break booth (a great addition to a health fair/open enrollment campaign)
Workshops and trainings (onsite and virtual options)
Drug-Free Workplace Programs for employees and supervisors in adherence to the Bureau of Workers Compensation guidelines
Critical incident debriefing
Program success evaluation via aggregate and utilization reports
Contact Us
We're your experienced partner in keeping your workforce healthy. Call us at (877) 274-4543(877) 274-4543 or contact us online for more information or to schedule a meeting with our workplace wellness consultants. For information about EmployeeCare, our employee assistance program, please call us at (937) 208-6626(937) 208-6626 or (800) 628-9343(800) 628-9343.