Roberta's Story: Urban Ballroom Dancer Didn't Skip a Beat After Knee Replacement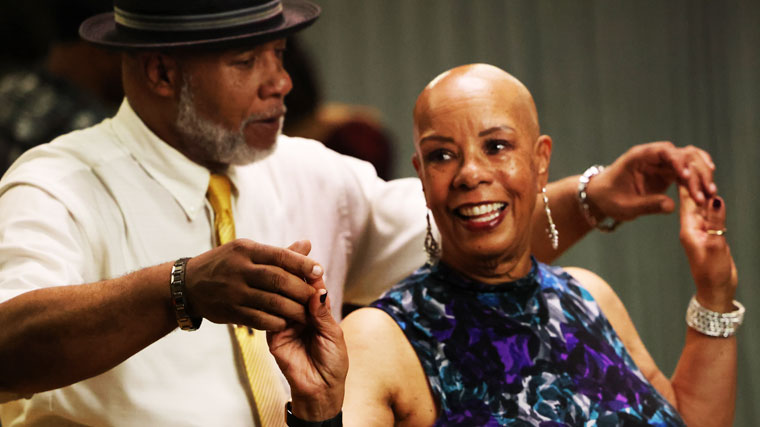 Move Like You Used To
Ease your pain and get back in the game with the experienced specialists of Premier Orthopedics. See a doctor soon near you.
Find an Orthopedic Specialist
The rhythm of the music, the camaraderie of friends, and the fun that comes with urban ballroom dancing is what keeps Roberta Pitman's feet moving. The 70-year-old retired music teacher from Dayton spends hours each Monday, Friday, and Saturday at the Trotwood YMCA dancing to jazz or rhythm and blues.
"Any music that has a good one, two, three count is very good, and not too slow, not too fast, sort of a moderate beat is good," explains Roberta.
The tempo began to slow down for Roberta when she began to feel sharp pains and soreness around her knee.
"I didn't think anything of it," says Roberta. "But it became constant. Even when I walked, I found myself limping and I still danced because the music comes on and it's like 'boom,' my legs know what to do."
Roberta explained her knee soreness and pain to her general physician who referred her to Premier Orthopedics at Miami Valley Hospital North in Englewood where she met James J. Klosterman, MD, an orthopedic surgeon.
"Roberta's quality of life was disturbed by her knee arthritis, and she was wanting to get back to an active lifestyle," says Dr. Klosterman.
It was determined the best method to get Roberta back on the dance floor was a knee replacement.
"When Dr. Klosterman first told me I was going to need a knee replacement, I told him that I was a dancer," recalls Roberta. "He said he could send me to physical therapy first to see if that would ease the pain."
Roberta's pain didn't subside. She went to Las Vegas for a week chalked full of dancing, but when she returned home to the Miami Valley, she could hardly walk from the stress she had put on her knee.
"It was five straight days of dancing," remembers Roberta. "I really wore myself out. When I came back, I made an appointment with Dr. Klosterman and told him that I was ready to have the knee replacement surgery."
In June 2020, Roberta went to Miami Valley Hospital North for the procedure.
"The procedure took about an hour to complete," explains Dr. Klosterman. "Roberta had to stay overnight and was sent home the next day."
Just hours after her knee replacement surgery, Roberta was determined to get back on her feet and start the rehabilitation process. She felt the harder she worked, the faster she'd be back on the dance floor.
"I did the exercises – all of them," says Roberta. "I went to physical therapy and kept walking to get my strength up."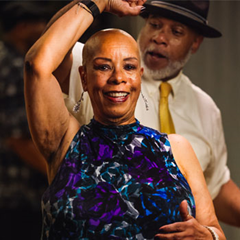 After a few weeks, Roberta decided it was time to at least watch urban ballroom dancing lessons in-person again, but once she got there, she realized there was no way she was staying seated.
"I said to some friends, 'Come on, I've got ants in my pants, and I need to dance,'" remembers Roberta. "I started out with slow, simple steps and that worked."

Roberta says the return to her urban ballroom dancing lessons would not have been possible without the help of Dr. Klosterman and her physical therapist.
"Dr. Klosterman and my physical therapist were awesome," says Roberta. "They knew my limitations, they pushed me and got to know me, so that really helped."
Now, Roberta is back on the dance floor, encouraging others to not let their aches and pains slow them down.
"I'm 70-years-old," explains Roberta. "Anybody can do it. You just have to move."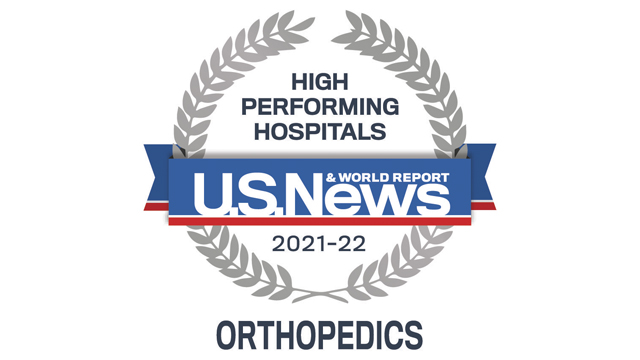 U.S. News & World Report
U.S. News & World Report has recognized Miami Valley Hospital as high-performing in Orthopedics.
Learn more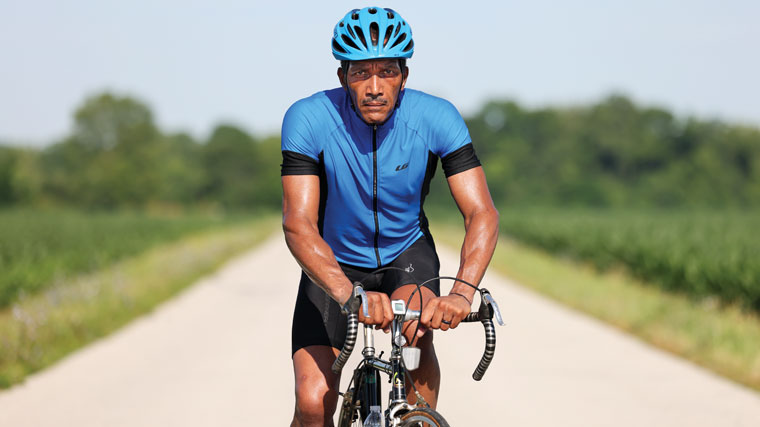 Move Like You Used To
Move like you used to with the region's leading orthopedics.
Watch Now